Careers
Kesätyöntekijöitä (Summer Trainees)
Location: Jyväskylä, Finland
Closing date: 28.02.2023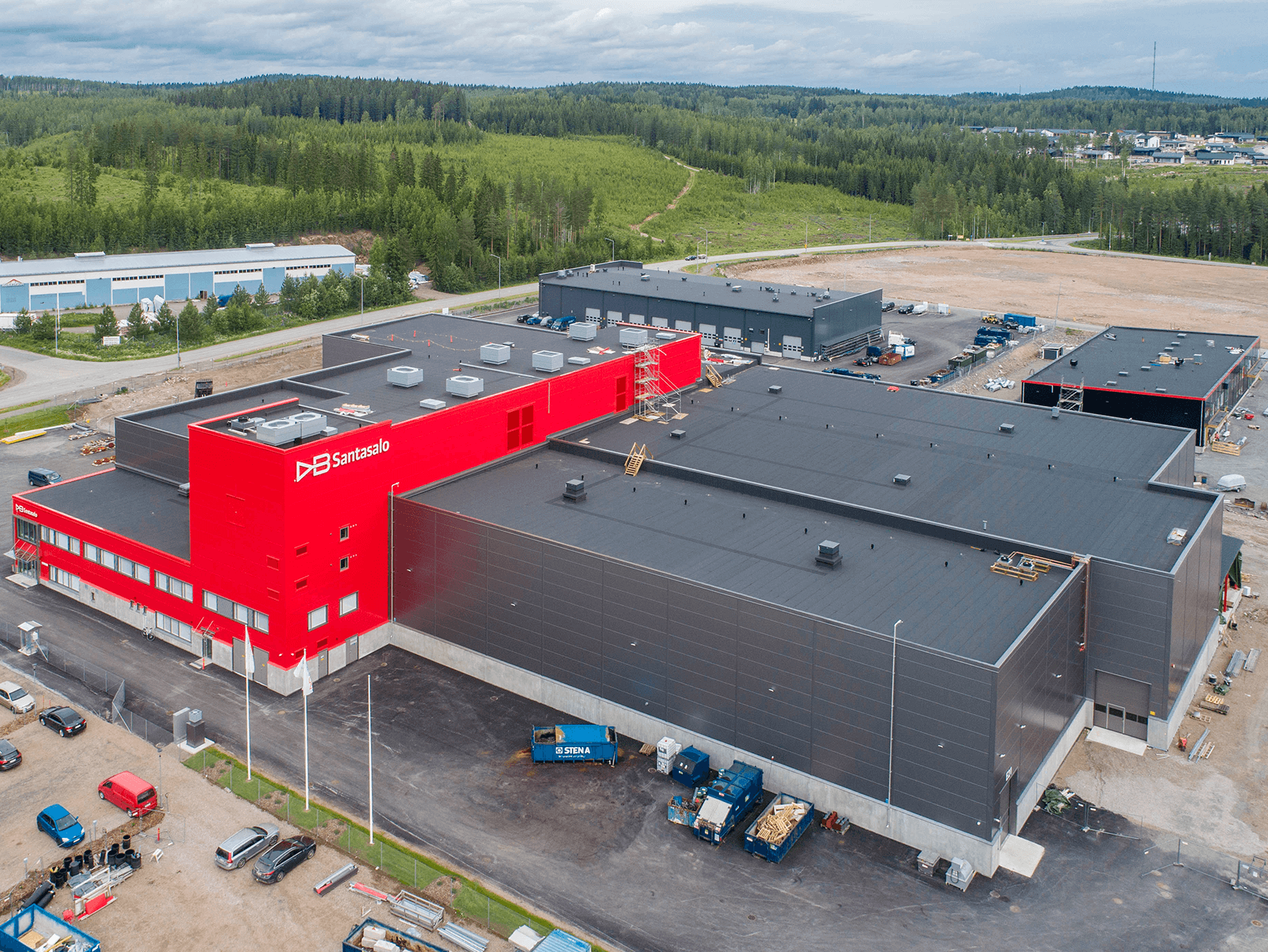 Tule DBSantasalolle kesäksi kerryttämään työkokemusta opintojesi tueksi!
Haemme KESÄTYÖNTEKIJÖITÄ toimihenkilötehtäviin sekä tuotannollisiin tehtäviin välitysosien koneistukseen, vaihteiden kokoonpanoon, laadunvarmennukseen sekä logistiikkaan
Mitä tehtäviisi kuuluu?
Koneistuksessa työtehtäviä ovat sorvaaminen, hammastuksen vierintäjyrsintä tai hammashionta.
Logistiikassa työtehtäviin kuuluvat komponenttien vastaanotto, hyllytys sekä keräily.
Kokoonpanossa työtehtäviä ovat vaihteiden pääkokoonpanot tai tuotteiden loppuvarustelu.
Toimihenkilötehtäviä tarjolla teknisessä myynnissä, suunnittelussa sekä asiakasdokumentoinnissa.
Laadunvarmennuksen tehtävissä todennat komponenttien todellisia mittoja käsimittavälineillä ja luot mittauksista tarvittavat dokumentit.
Tuotannollista työtä tehdään Jyväskylän toimipisteissä pääosin kahdessa vuorossa ja kesätyöt ajoitetaan pääsääntöisesti ajanjaksolle 1.5. – 31.8.2023.
Millaista henkilöä haemme?
Opiskelet soveltuvaa teollisuuden alaa ja olet halukas oppimaan lisää. Ymmärrys mekaanisen voimansiirron tuotteista ja toimintaperiaatteista helpottaa tehtävässä suoriutumista, mutta ei ole pakollista. Tehtävässä onnistuminen edellyttää yhteistyökykyä, joustavuutta ja oma-aloitteisuutta sekä jatkuvaa halua kehittää omaa osaamista.
Mitä tarjoamme?
Tarjoamme mahdollisuuden kehittää osaamistasi vaihdeteollisuuden näköalapaikalla, kokeneiden ammattilaisten kanssa. Pääset työskentelemään uuteen tehtaaseemme Jyväskylän Eteläporttiin. Työnkuvat ovat mielenkiintoisia ja monipuolisia.
Tarjoamme myös lopputyö- ja työharjoittelupaikkoja kesäajan ulkopuolella. Voit lähettää hakemuksen myös näiden osalta.
Kiinnostuitko? Lisätietoja voit tiedustella: DB Santasalo, HR Coordinator Sari Pynnönen p. 046 876 2379 / sari.pynnonen@dbsantasalo.com.
Lyhyen hakemuksen ja CV:n pyydämme toimittamaan 28.2.2023 mennessä osoitteeseen rekrytointi@dbsantasalo.com, otsikolla Kesätyö.
Come and work for DBSantasalo and get some work experience, which will support your studies!
We are looking for SUMMER TRAINEES for both white-collar and blue-collar positions
What are your duties?
In manufacturing, work tasks include turning, gear milling or tooth grinding.
In logistics, work tasks include receiving, shelving and collecting components.
White-collar positions available in technical sales, designing and customer documentation.
In assembly, work tasks include the main assemblies of gears or the final assembly of products.
In quality department tasks, you verify the actual dimensions of the components with hand measuring instruments and create the necessary documents from the measurements.
Production work is done mainly in two shifts, and summer work is generally scheduled for the period 1 May – 31 August 2023.
What kind of person are we looking for?
You are studying a suitable industrial field and you are willing to learn more. An understanding of mechanical power transmission products and operating principles will facilitate performance in the task but is not mandatory. Success in the task requires cooperation, flexibility, and initiative, as well as a constant desire to develop one's own skills.
What do we offer?
We offer the opportunity to develop your skills at a vantage point of the gear industry, with experienced professionals. You will be working in our new factory in Eteläportti, Jyväskylä. The job descriptions are interesting and versatile.
We also offer possibility for final theses and internships outside the summertime. You can also send an application for these.
Are you interested? For more information, please contact: DBSantasalo, HR Coordinator Sari Pynnönen phone 046 876 2379 / sari.pynnonen@dbsantasalo.com.
Please send a short application and CV by February 28, 2023 to the email: rekrytointi@dbsantasalo.com, with the title Summer job.