Codie Ebner appointed Operations Manager at DBS Australia's Mackay Service Centre
08.03.2021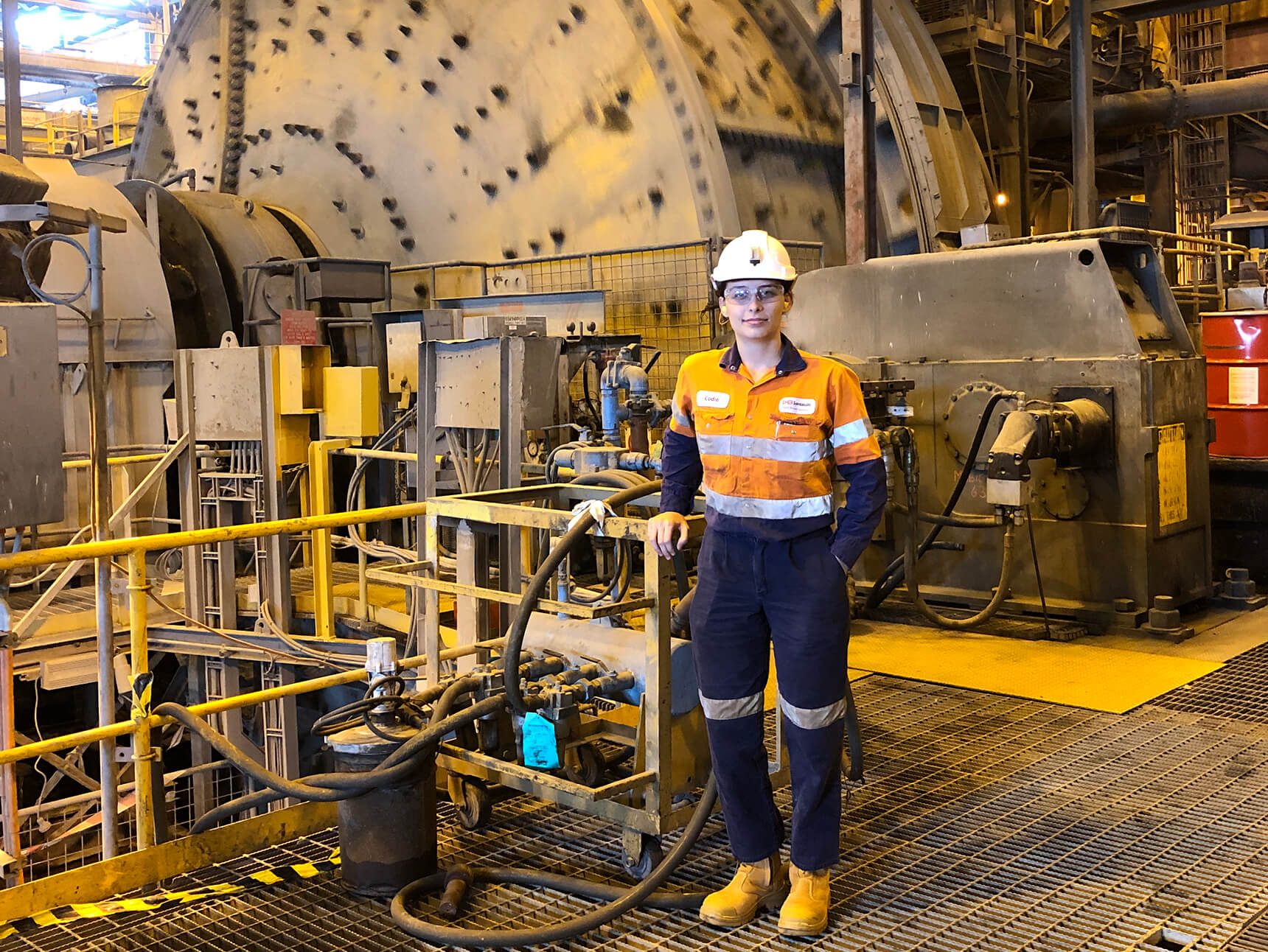 Codie Ebner first joined our Australian team in Mackay as an Apprentice in 2015. Following a four-year Apprenticeship, Codie has risen through the ranks to her most recent position as Operations Manager. In celebration of International Women's Day 2021, we have taken the opportunity to catch up with Codie to find out more about her time with the business.
How long have you worked at David Brown Santasalo?
I have just passed six years of service working with David Brown Santasalo. I joined in February 2015 as a first year Apprentice and I've since gained a Certificate III in Engineering – Mechanical Trade (Fitting and Turning) back in June 2018.
Can you tell us about the roles you've had since you joined DBS?
I was an Apprentice from February 2015 to September 2017. My supervisor/mentor of my apprenticeship asked me if I'd be interested in the role of 'Acting Leading Hand' whilst still completing my apprenticeship. I pursued this between September 2017 and June 2018.
Shortly after I was signed off from my trade and I was offered the role as Workshop Supervisor by our Operations Manager. This wasn't a decision I took lightly, though I was assured that I would have full support and guidance where needed and I accepted the position. I was in this position for just over two and a half years.
Towards the end of 2020, an opportunity arose for an Operations Manager at the Mackay Service Centre and our Managing Director approached me with the belief that I would be the right candidate. Operations was part of my long-term career goals; alongside further study I'd like to undergo with business and management. With the growth I have endured both personally and work related, I was confident in taking on this role and look forward to where it leads our team and myself.
What are your main responsibilities within your role?
As Operations Manager I am responsible for ensuring the facility is a safe and efficient working environment. I manage the maintenance of the equipment within the workshop, along with managing the service and repair workforce, including hiring and termination of staff. I ensure all jobs in the Mackay order book are complete and dispatched on time according to contractual obligations and host weekly meetings with both the internal team and customers as part of their requirements. I also coordinate all field service jobs, ensure there is flow and organisation within the workshop to reach monthly budgets/targets, and I work closely with the team on continuous improvements strategies.
What do you enjoy the most about your role?
I enjoy being able to support and strive in making a difference to help/guide our team and the business into further growth.
Do you have any interesting hobbies?
My main hobby is riding dirt bikes and I play for a local football club. Otherwise I enjoy all motor sport activities, camping, travelling and nature. I am content doing just about anything when I'm surrounded by good quality company and culture.
Codie regularly attends "Women in Industry" Days in Australia to communicate the fantastic career opportunities available in the industry. She is an asset to our business, and we are extremely proud of all her achievements to date.