David Brown Santasalo Chile repair multi-make Wind Power multipliers
17.06.2021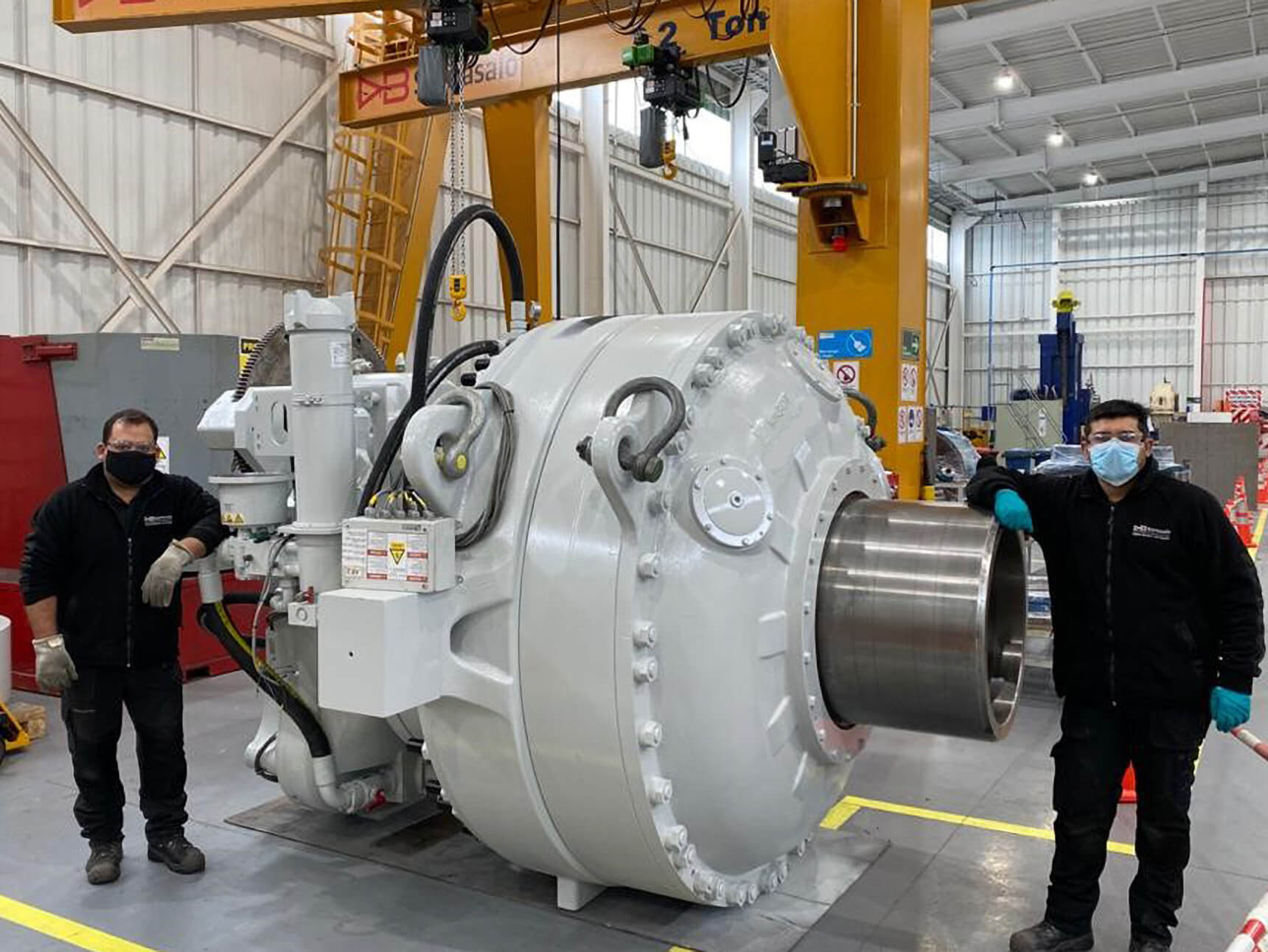 David Brown Santasalo Chile is working with four major customers in the Wind Energy Industry to assist with the repair of several Wind Energy Multipliers. The scope of the work includes evaluation of the different levels of damage or wear encountered, and all subsequent repair services required following the evaluation process.

Our team of specialists have strong engineering capabilities and resources which enable us to reproduce the major components required for any level of service and repair from all four customers. This provides our team in Chile with an advanced network of manufacturing facilities with seven locations worldwide to draw upon.
Furthermore, as a global provider of mechanical power transmission systems we have had the opportunity to service, repair and overhaul many global gearbox brands. This extensive experience demonstrates our multi-brand repair strengths.
We are thrilled to have the opportunity to provide the solutions our customers require and initially commenced the repairs in our Santiago Service Centre. We have now expanded the project scope to include our Antofagasta Service Centre, working on units from 2MW up to 4.5MW.
Our success in the repair of these gearbox types has been such that we expect by the end of 2021, we will have received and repaired our 100th Wind Energy Multiplier in Chile. David Brown Santasalo look forward to continuing to support our customers in this vital renewable energy industry.
If you would like to discuss your requirements with the team, please contact chile@dbsantasalo.com. Alternatively, please visit the "Contact Us" page of our website for your local DBS facility.
David Brown Santasalo Chile repara multiplicadores de energía eólica multimarca
Junio 2021
David Brown Santasalo Chile está trabajando con cuatro clientes importantes en la industria de la energía eólica para ayudar con la reparación de varios multiplicadores de energía eólica. El alcance del trabajo incluye la evaluación de los diferentes niveles de daño o desgaste encontrados, y todos los servicios de reparación posteriores requeridos después del proceso de evaluación.
Nuestro equipo de especialistas cuenta con sólidas capacidades y recursos de ingeniería que nos permiten reproducir los componentes principales necesarios para cualquier nivel de servicio y reparación de los cuatro clientes. Esto proporciona a nuestro equipo en Chile una red avanzada de instalaciones de fabricación con siete ubicaciones en todo el mundo para aprovechar.
Además, como proveedor global de sistemas de transmisión de potencia mecánica, hemos tenido la oportunidad de dar servicio, reparar y reacondicionar muchas marcas globales de cajas de cambios. Esta amplia experiencia demuestra nuestras fortalezas de reparación multimarca.
Estamos encantados de tener la oportunidad de brindar las soluciones que nuestros clientes requieren e inicialmente comenzamos las reparaciones en nuestro Centro de Servicio de Santiago. Ahora hemos ampliado el alcance del proyecto para incluir nuestro Centro de Servicio de Antofagasta, trabajando en unidades desde 2MW hasta 4.5MW.
Nuestro éxito en la reparación de estos tipos de cajas de engranajes ha sido tal que esperamos que para fines de 2021 hayamos recibido y reparado nuestro Multiplicador de Energía Eólica número 100 en Chile. David Brown Santasalo espera continuar apoyando a nuestros clientes en esta vital industria de energía renovable.
Si desea discutir sus requisitos con el equipo, comuníquese con chile@dbsantasalo.com. Alternativamente, visite la página "Contáctenos de nuestro sitio web" para contactar con su centro de servicio local de DBS.