News
David Brown Santasalo Goes Pink for Breast Cancer Awareness!
21.04.2021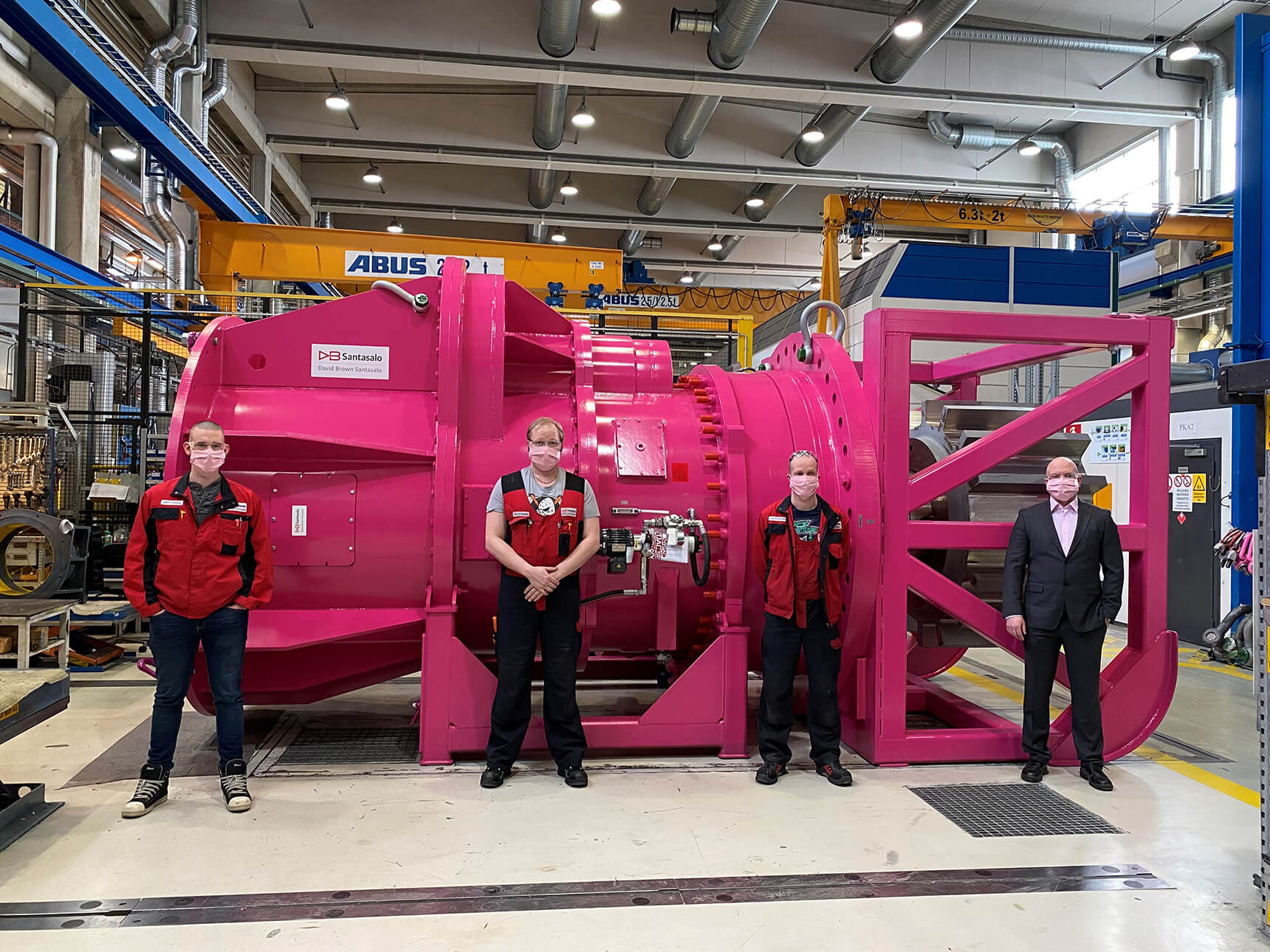 David Brown Santasalo Finland are currently delivering two Vertical Mill Reducers with one unique difference, these reducers are being painted pink and blue in association with the end-customer's charitable project to increase awareness of breast cancer and social equality.
The request was received by our Finnish team in early 2020 from one of our biggest OEM customers. We were asked to take part in their end-customer's project by painting two Vertical Mill Reducers with selected paint schemes; one in vibrant pink and one in multi-colours, to support the common cause and increase awareness.

Leo Suuronen, Sales Director – Capital said, "We were honoured to be a part of this project. On behalf for all the participants involved, I can say that it was fantastic to contribute to such a great cause. It was a small thing for us to do but small things can lead to bigger ones and it was a nice way to bring awareness to important topics."

We were delighted to take part in this initiative and can confirm that both Vertical Mill Reducers are now ready to be delivered to their final destination at a gold mine in Australia. The striking gearboxes will certainly be a talking point for many years to come!

To find out more about how our Vertical Mill Reducers can transform your operations, contact our team at finland@dbsantasalo.com.