David Brown Santasalo open Russia locations
27.05.2020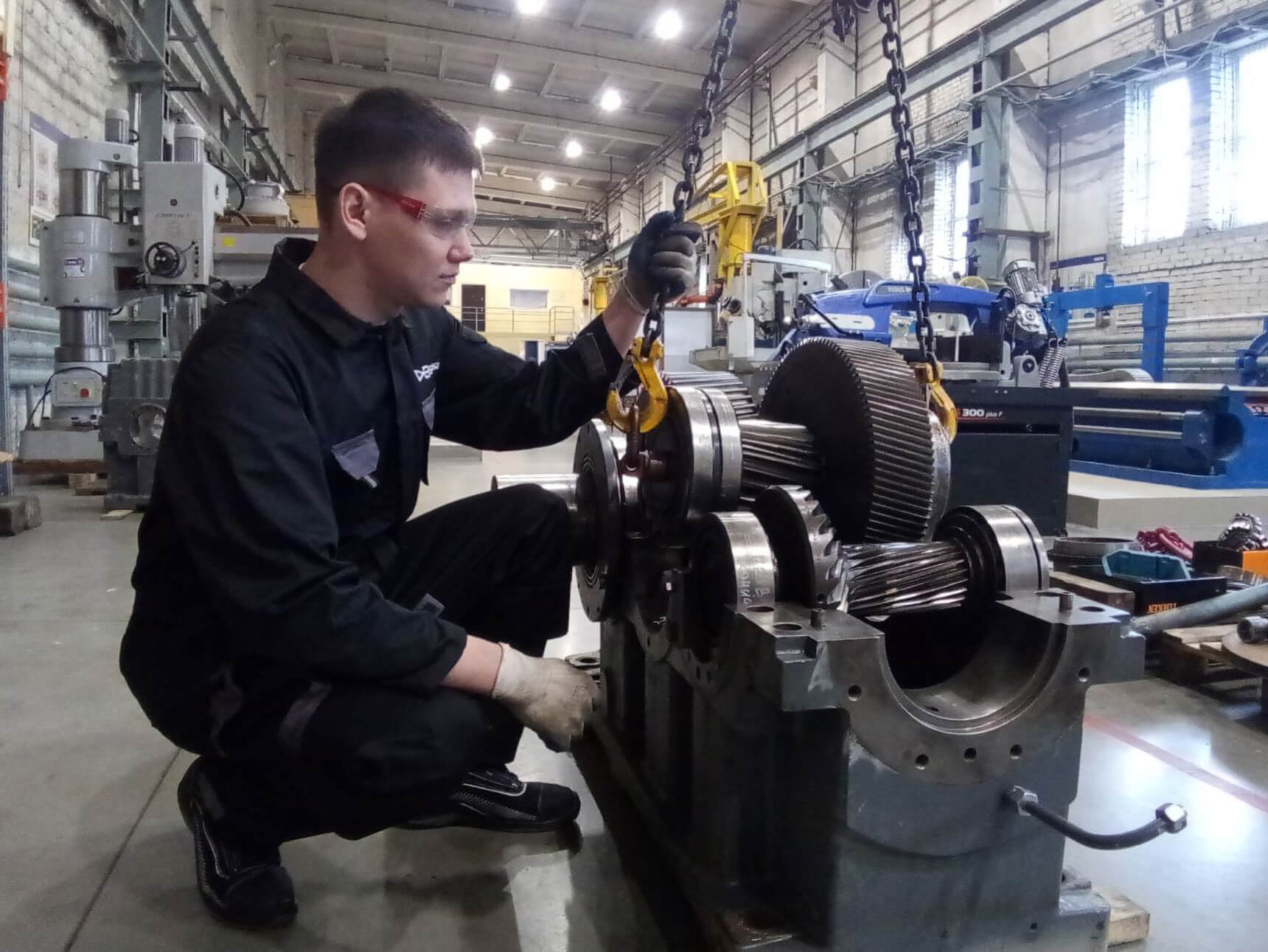 David Brown Santasalo are pleased to announce the opening of our second location in Russia. Our global gearbox manufacturing operations now include a Service Centre in Novokuznetsk and a sales office in Saint-Petersburg, further strengthening our position in the market.

The development follows our earlier news that we would be directly entering the Russia and CIS country markets and we are delighted to now have a team in place in-country ready to serve our customers. Furthermore, the team welcomed their first gearbox order for a customer based in Russia shortly after operations began.
The Bevel Helical gear unit was repaired and delivered back to a coal mine in the Kuzbass region, which represented an exciting milestone for the team as it represented the DBS business being fully operational in the Russian market. The team are now working hard on gearbox requirements for customers right across Russia.
Pekka Leskinen, Managing Director Finland said, "It is a great pleasure to begin operations from our service centre in Novokuznetsk and deliver a local service at the heart of our customers based in Russia and the CIS country markets. I look forward to leading the team in growing our business over the coming years."
We look forward to continuing to build strong relationships with our customers and assist them in their service, repair and maintenance requirements. If you have a gearbox requirement, please contact the team at +7 812 612 25 30 or russia@dbsantasalo.com.

David Brown Santasalo открывает представительства в России
David Brown Santasalo рад сообщить об открытии нашего второго представительства в России. Наша международная деятельность по производству редукторов теперь включает в себя Сервисный центр в Новокузнецке и офис продаж в Санкт-Петербурге, что еще больше укрепит наши позиции на рынке.
Событие последовало сразу же за нашими последними новостями о том, что мы будем напрямую выходить на рынки стран России и СНГ, и мы рады, что теперь у нас есть команда, готовая обслуживать наших клиентов. К тому же наша команда с радостью приняла свой первый заказ на поставку редуктора для клиента из России вскоре после начала работ.
Свидетельством того, что деятельность DBS на российском рынке ведется уже в полноценном режиме, стала поставка модульного коническо-цилиндрического редуктора на угольную шахту в Кузбассе, что стало для команды очень важной вехой. Сейчас команда усердно работает над заявками по поставке редукторов для клиентов по всей России.
Пекка Лескинен, управляющий директор (Финляндия), сказал: «Нам очень приятно начинать работу в нашем сервисном центре в Новокузнецке и предоставлять локальные услуги для наших клиентов, работающих на рынках России и стран СНГ. С нетерпением жду возможности возглавить нашу команду для развития нашего бизнеса в ближайшие годы».
Надеемся на продолжение выстраивания прочных отношений с нашими клиентами и будем оказывать им помощь в их заявках на обслуживание, ремонт и техническое обслуживание. Если у вас есть потребность в редукторе, пожалуйста, свяжитесь с нами по тел. +7 812 612 25 30 или по эл.почте: russia@dbsantasalo.com