David Brown Santasalo overhaul gearbox over 50 years later!
28.05.2020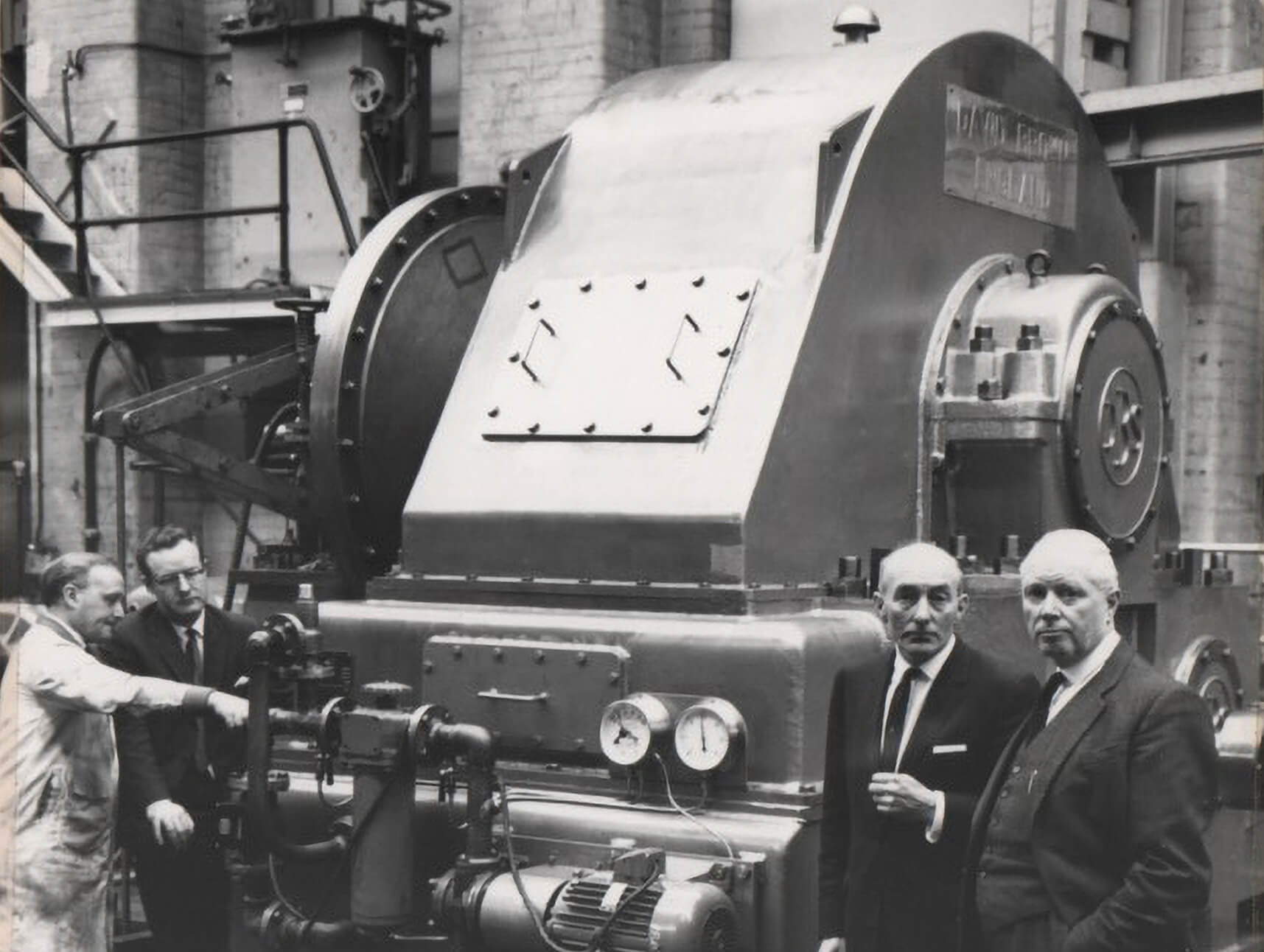 David Brown Santasalo in the UK recently received a gearbox in for overhaul and repair more than 50 years after they designed and built the original David Brown bespoke gearbox.
The team were extremely excited to accept the order for this Centre Drive gearbox, which was originally designed using technology adapted from our Naval products. The Centre Drive has been powering a Ball Mill on the finishing part of a cement plant since the late 1960s.
As you can see the first image shows the gearbox back in 1968, fresh off the production line before it was transported to its new home. The second image shows the gearbox post DBS overhaul in May 2020, ready to serve the cement mill once more.
Upon receiving the Centre Drive into Huddersfield, the team got to work inspecting the gearbox. It has been given a complete Internal component replacement, along with our complete overhaul treatment. This, as always, includes a new coat of paint and final inspection.
Steve Watson, Managing Director UK commented, "I am very pleased to see such a vital part of our heritage return to the Huddersfield facility for an overhaul after 50 years of serving our customer. It shows the deep history of our roots in the engineering and manufacturing industry, along with our commitment to serving our customer long after a gearbox has been built."
To find out more about our bespoke gearbox design and engineering expertise, or to learn more about our Service and Repair services, please click here to contact a member of your local team.