David Brown Santasalo plan exhibition attendance worldwide
01.04.2019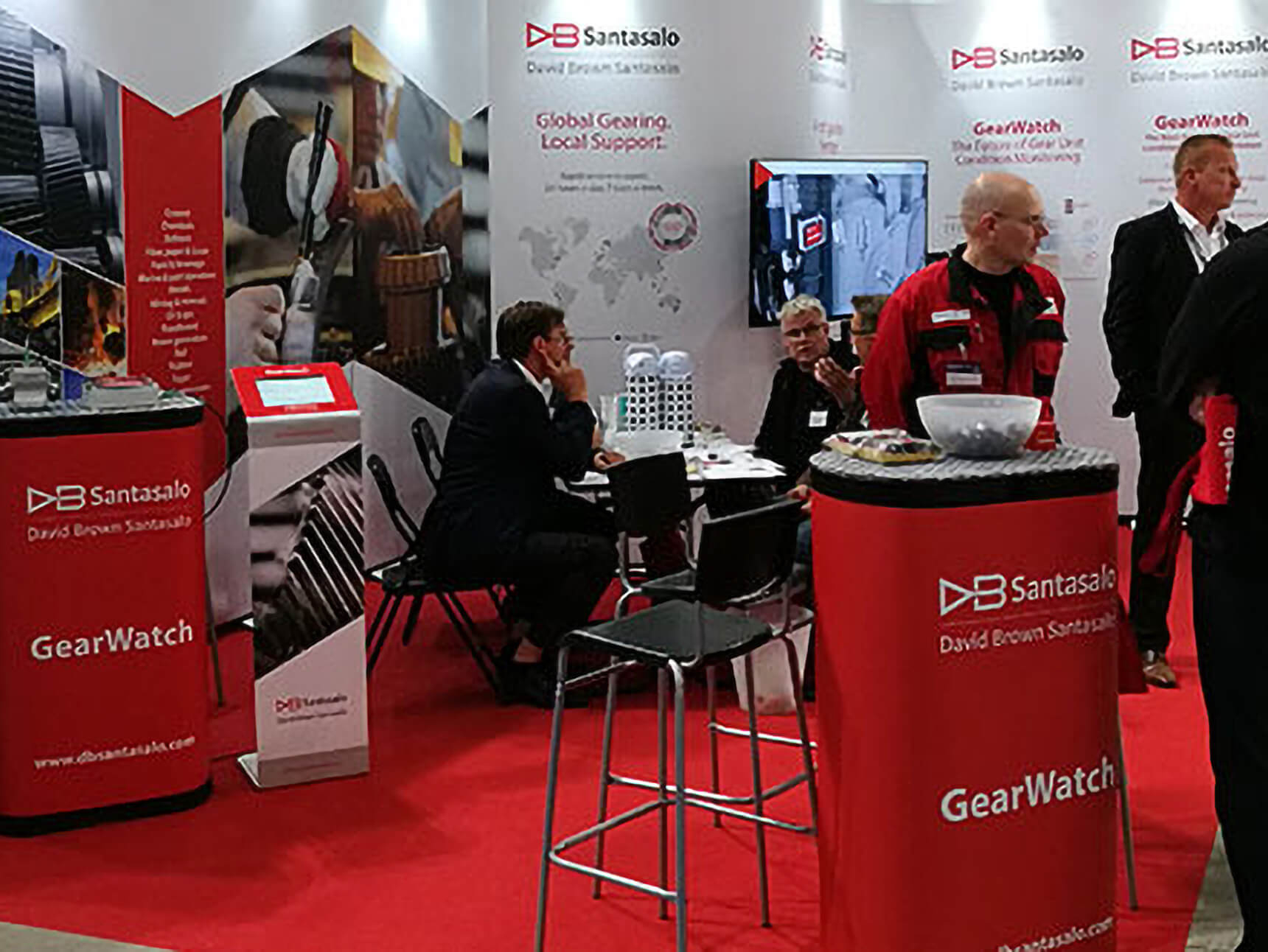 David Brown Santasalo's busy annual event calendar is underway, as our global team attend key exhibition dates all over the world. As a market leading provider of mechanical power transmission solutions for heavy-duty industry applications, we relish the opportunity to share our expert knowledge.

This year, we are particularly looking forward to showcasing our new state of the art condition monitoring solution, GearWatch. A smart, compact and value-adding tool for predictive remote process equipment monitoring. It can be tailored to your operating parameters and is monitored by our team of experts. Our condition monitoring solution is different, unlike other products available, GearWatch uses an oil particle counter to continuously monitor the condition of the gear unit. With the ability to detect potential gear unit failures up to a year in advance, it allows the user to plan maintenance activities around operational requirements.
In addition, you can expect to learn more about our capabilities in process-critical industries from Defence, Metals and Mining, through to Fibre & Paper, Rubber and Sugar, to name just a few. Our team of experts will help you find the right industrial gear system for your industry.

We look forward to meeting you at an exhibition in your area soon. To find out more about our capabilities please click here, or if you would like further information on GearWatch please click here.