David Brown Santasalo Russia marks one-year anniversary
20.10.2020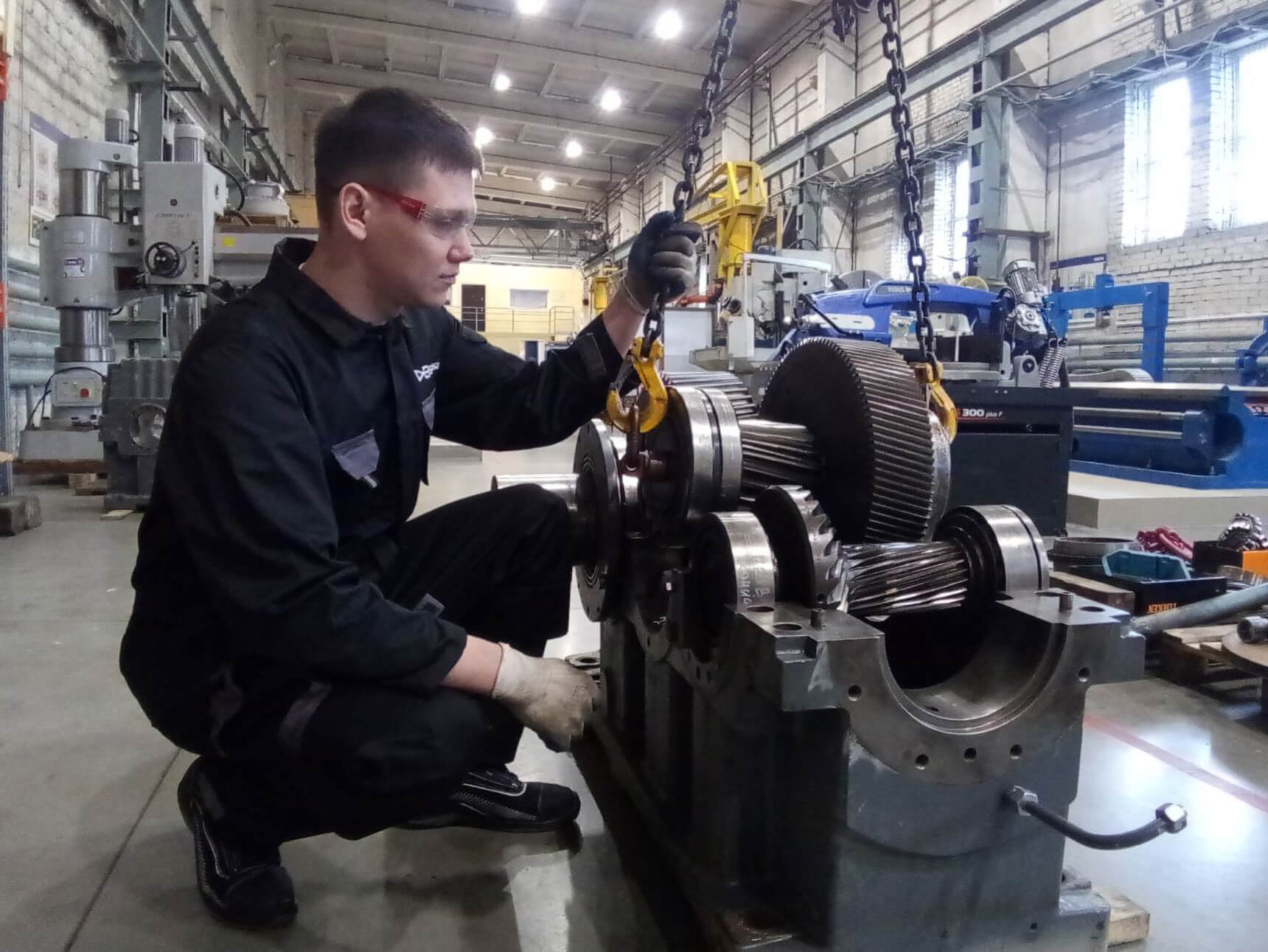 In October, David Brown Santasalo marks one year since we first directly entered the Russian market from our location in Saint-Petersburg, Russia. Since then our operations have continued to grow, and in May 2020 the business welcomed the opening of our workshop in Novokuznetsk.

Our teams have been busy supporting our customers in finding the right solution for their mechanical power transmission requirements. Supporting assurance critical applications in industries such as mining, fibre and paper, cement, rubber and steel, our experts go the extra mile to ensure a value-added service time and time again.
Our services range from supporting OEMs in their bespoke gearbox requirements, through to a full range of aftermarket support including service, repair, overhaul and field service. Our customers can also benefit from our in-house team of condition monitoring experts, to deliver our proprietary, cutting edge gearbox condition monitoring system, GearWatch. This unique condition monitoring system actively monitors the health of your gearbox primarily through oil monitoring systems, which can detect defects in the gearbox oil long before it causes damage to the gear.
Oleg Eremenko, General Manager at DBS Russia said, "We are delighted to mark the one-year anniversary of David Brown Santasalo officially opening the first location in Russia. Our teams based in Novokuznetsk and Saint-Petersburg continually deliver a seamless service to our customers and we are extremely proud of their achievements to date. We look forward to the future and building on our performance to date."
To find out more about how we can help transform your operations, please contact russia@dbsantasalo.com.

ДБС Россия отмечает свою первую годовщину
В октябре этого года David Brown Santasalo отмечает год с тех пор, как мы впервые непосредственно вышли на российский рынок открыв офис в Санкт-Петербурге, Россия. Наша деятельность продолжала стремительно развиваться, и в мае 2020 года мы отметили открытие нашего сервисного центра в Новокузнецке.
Наши специалисты тесно сотрудничают с заказчиками по разработке технических решений для подбора правильных редукторных приводов. Поддерживая бесперебойную работоспособность редукторов в критических условиях, в таких отраслях промышленности, как горнодобывающая промышленность, производство волокон и бумаги, цемента, резины и стали, наши специалисты делают все возможное для обеспечения высокого качества обслуживания.
Наши услуги варьируются от поддержки OEM-производителей в их индивидуальных требованиях к редукторам до полного спектра послепродажной поддержки, включая сервисное обслуживание, ремонт, капитальный ремонт и локальное обслуживание. Наши клиенты также могут воспользоваться знаниями нашей собственной команды экспертов по мониторингу состояния GearWatch, при поставке нашей запатентованной, ультрасовременной системы мониторинга состояния редукторного привода - GearWatch. Эта уникальная система, мониторинга состояния, активно контролирует состояние вашего редуктора, в первую очередь с помощью контроля масла, позволяя обнаружить дефекты, по анализу состава трансмиссионного масла, задолго до того, как произойдет повреждение редуктора.
Олег Еременко, генеральный директор ООО «ДБС РУС», сказал: "Мы рады отметить годовщину официального открытия David Brown Santasalo в России. Наши команды, базирующиеся в Новокузнецке и Санкт-Петербурге, постоянно предоставляют нашим клиентам безупречный сервис, и мы чрезвычайно гордимся их достижениями на сегодняшний день. Мы с нетерпением смотрим в будущее и повседневно совершенствуем нашу работу."
Чтобы узнать больше о том, как мы можем помочь преобразовать вашу деятельность, пожалуйста, свяжитесь с нами по эл.почте: russia@dbsantasalo.com.