David Brown Santasalo to work with Krauss-Maffei Wegmann and WFEL on the UK Mechanised Infantry Vehicle Programme
04.05.2021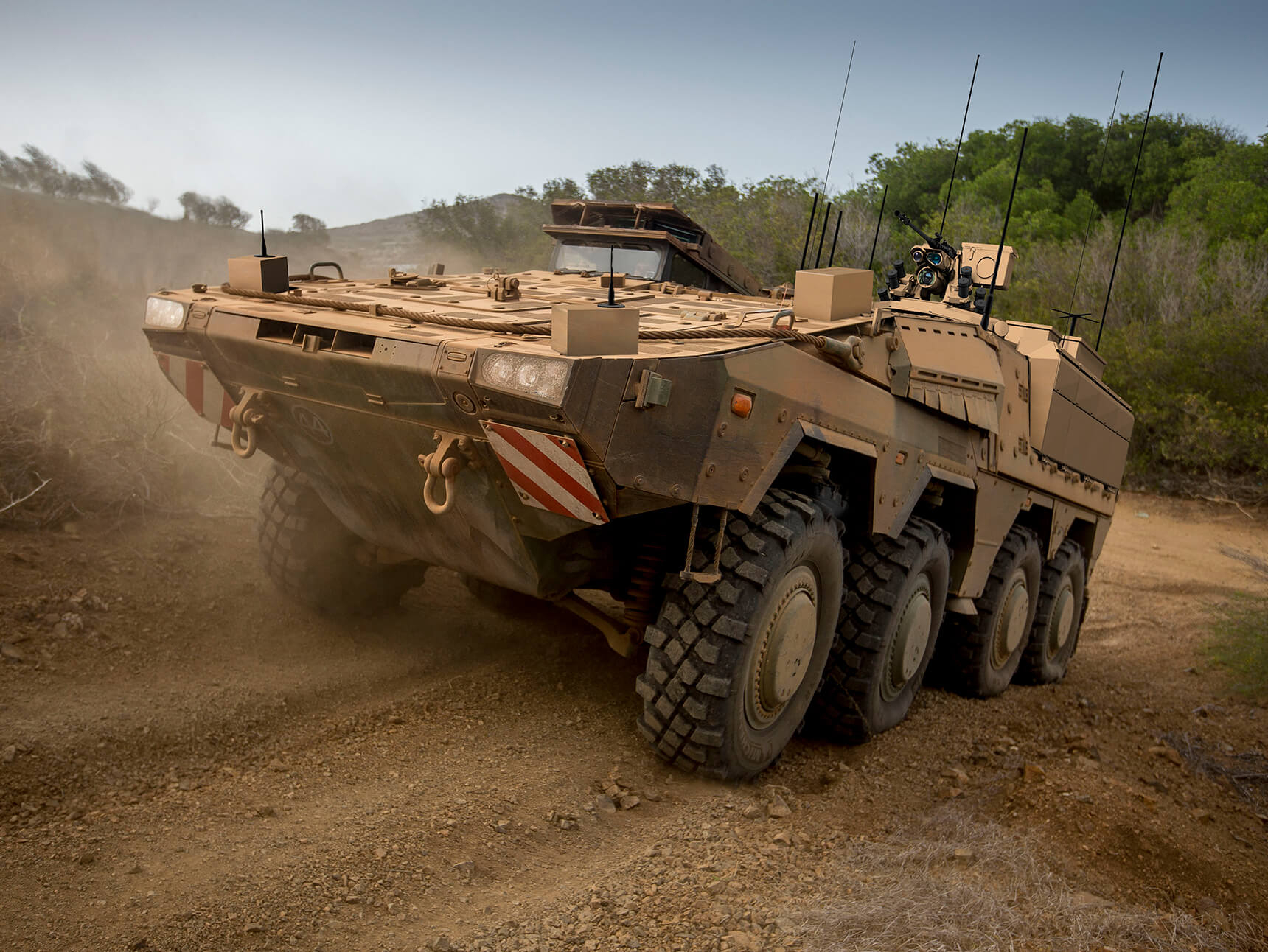 David Brown Santasalo (DBS) is pleased to confirm we will work with Defence manufacturer, Krauss-Maffei Wegmann (KMW) and WFEL on their UK Mechanised Infantry Vehicle (MIV) Programme. The scope of the project is to supply fully assembled and tested BOXER MIV powerpacks over a 10-year period. The finished units will then be delivered to WFEL in Stockport, where they will be integrated into the BOXER vehicles.
The multi-million-pound project is one of the most prestigious Land Defence contracts and solidifies DBS's position as a key supplier to the UK MoD.
DBS has been a well-known and integral part of the Defence industry for over 100 years, headquartered at a state-of-the-art facility in Huddersfield, UK. DBS is internationally recognised as one of the most demonstrated and innovative suppliers of bespoke land and marine power transmission systems. Their gear systems and service solutions underpin assurance critical applications in industries where failure is not an option.
As DBS embarks on this exciting new project with KMW, DBS brings not only extensive experience and expertise as a proven major sub-system supplier, being versed in UK MoD procedures, but also a significant contribution to the stipulated localised content. The contribution made by world renowned UK Defence suppliers like DBS ensures that the UK develops, retains and maintains its Defence capabilities for many years to come.
Steve Watson, Global Defence Director and Managing Director UK said, "Through the development of this key partnership with KMW, we are delighted to continue to contribute to the UK economy and our local community through job retention and creation of new roles. We relish the opportunity to continue to strengthen our local team."
A strong leader in global mechanical power transmission systems for applications in major industrial sectors such as mining, power generation, land and naval defence, DBS's operations span six continents with 30 locations worldwide. DBS has a long-standing heritage and can trace its roots back to 1860 when David Brown in the UK commenced cast gear manufacturing. In 2016, David Brown joined forces with Santasalo to become one of the world's leading gear engineering brands.
About the BOXER 8x8 Project
In November 2019, ARTEC, a joint venture between two German companies – Krauss Maffei Wegmann and Rheinmetall and – signed the £2.3bn contract to deliver 500+ BOXER vehicles to the British Army.
The vehicles will be manufactured in the UK, with production subcontracted equally between WFEL and Rheinmetall BAE Systems Land (RBSL) and. The companies will undertake the fabrication of the armoured vehicle structures together with the assembly, integration and test of the complete vehicles at their respective facilities in Stockport and Telford.
The MIV contract will sustain jobs at WFEL and RBSL sites across the UK, as well as a vibrant national supply chain. The MIV programme aims to source 60%, by value, of the contract from within the UK, protecting sovereign engineering and manufacturing skills and ensuring that the vehicles remain supported through their 30-year operational life.