David Brown Santasalo welcomes customers to Open House at Salt Lake City, UT USA facility
12.08.2021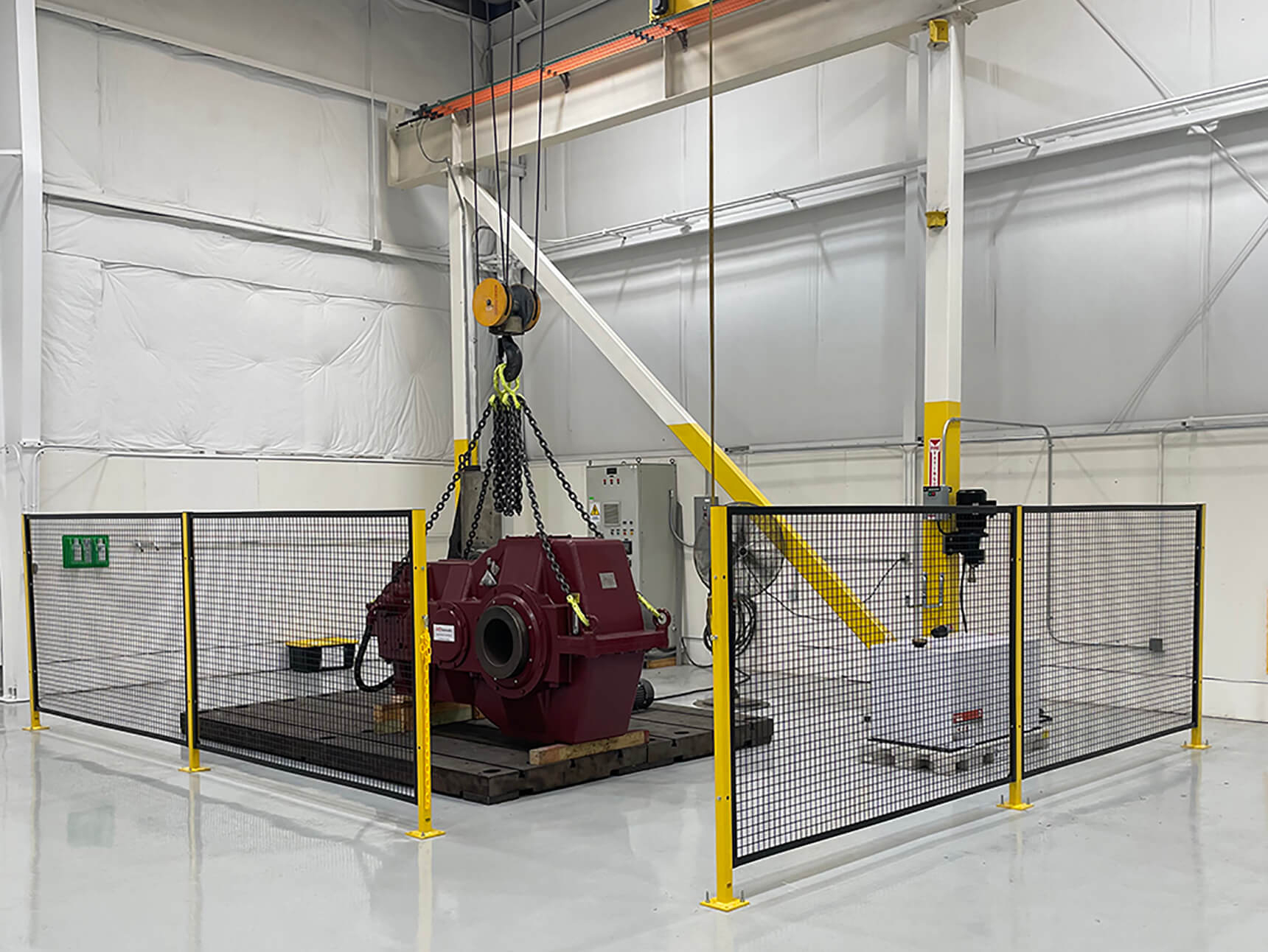 David Brown Santasalo USA recently welcomed customers to our new Salt Lake City, UT location for an Open Day to showcase the new facility. The site officially opened in December 2020, accommodating a 27,000 sq. ft of workspace and we are now fully equipped to meet the demands of Aftermarket support for mechanical power transmissions and system pumps.
To ensure the safety of all visitors to our facility, stringent COVID-19 health and safety measures were followed. This included an outdoor check-in area for completion of visitor guest book and COVID-19 screening, along with the requirement to wear a mask and safety glasses whilst inside the workshop area was implemented.
We were delighted to meet customers from a range of industries, including ski, steel and mining. Our guests were given a full tour of the facility, allowing them to see a gearbox being serviced by our expert team, the tear down/inspection area, along with our brand-new clean room and test bench with variable speed drive for assembly.
The opportunity to see the workshop and learn more about our capabilities was well received by all who attended. It was fantastic to receive such positive feedback, which included;
"We were very impressed, looking forward to working with you, in the long run it will work out great." Customer in the Industrial Supply industry.
"Very impressed with the clean room environment." – Customer in the Mining industry.
"We like what we see and haven't seen this at any other vendors. I will be mentioning you to my customers!" – Customer in the Industrial Supply industry.
"After months of hard work during COVID Pandemic, the Salt Lake City (SLC) division put their best foot forward. I was pleased with the turn out for our Open House and look forward to our expansion and success in SLC." – John Catalano, Managing Director USA.
Thank you to all who attended our Open House. The opportunity to discuss potential future projects reinforced the team's spirit. We look forward to expanding our reach across North America, enabling us to serve even more of our customers in a more localized setting.
To find out more about how we can support your operations, please contact the team at usa@dbsantasalo.com.