DBS completes expansion to facility in South Carolina, US
20.04.2020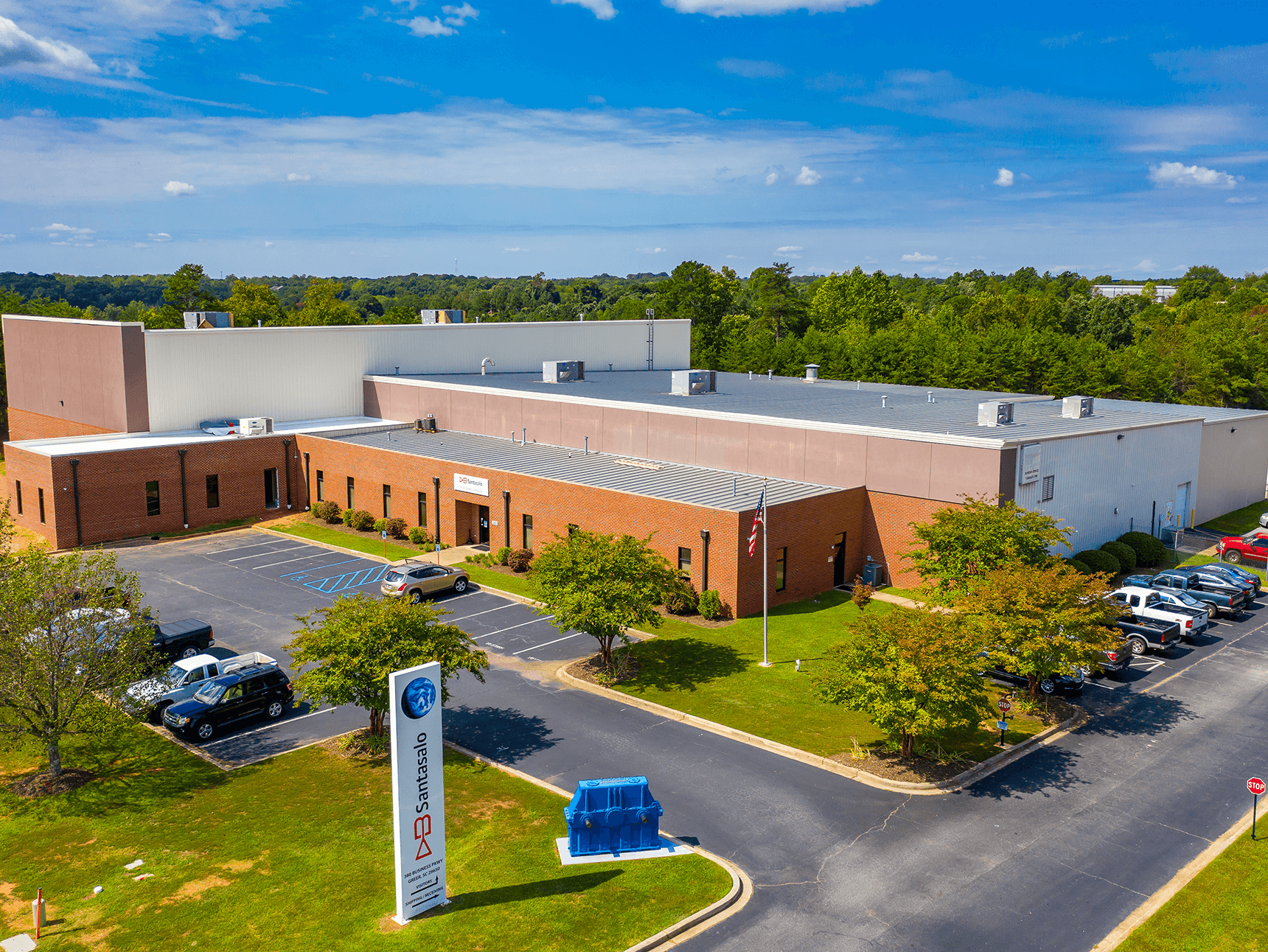 David Brown Santasalo is delighted to announce the completion of the expansion of our facility in Greer, South Carolina. The 15,000 sq. ft. extension is dedicated to the new build and assembly of large-scale gearboxes in a state of the art environmentally controlled space.

Working with Roebuck Buildings, the project was completed in just over 10 months and incorporated a new heavy-duty crane system. The expansion facility boasts a Main Assembly Bay which houses a 60 ton crane, along with two 10 ton cranes under a 26' hook height. A secondary Assembly Bay houses a 20 ton crane with two 10 ton cranes also under a 26' hook height.
The delivery and shipment of gearboxes is enhanced by the ability to load and receive directly under the cranes. We have also added a paint booth and a new test bench for gearbox repairs and assembly, all in a clean and climate-controlled room.
The new building has given David Brown Santasalo US the opportunity to expand our capabilities for assembly and repair of larger gear units. This platform provides access to new business in a wider range of industries, including Defense, Rubber, Mining & Minerals and Steel, as well as Fiber and Paper.
John Catalano, Managing Director US commented, "The expansion of our site in Greer, South Carolina presents an exciting opportunity for growth and the future development of our business. It also allows us to expand our workforce and reinforces our commitment to the local economy."
To contact the team, please call +1 864-627-1700 or usa@dbsantasalo.com.