David Brown Santasalo supports local Dementia Café initiative
26.05.2022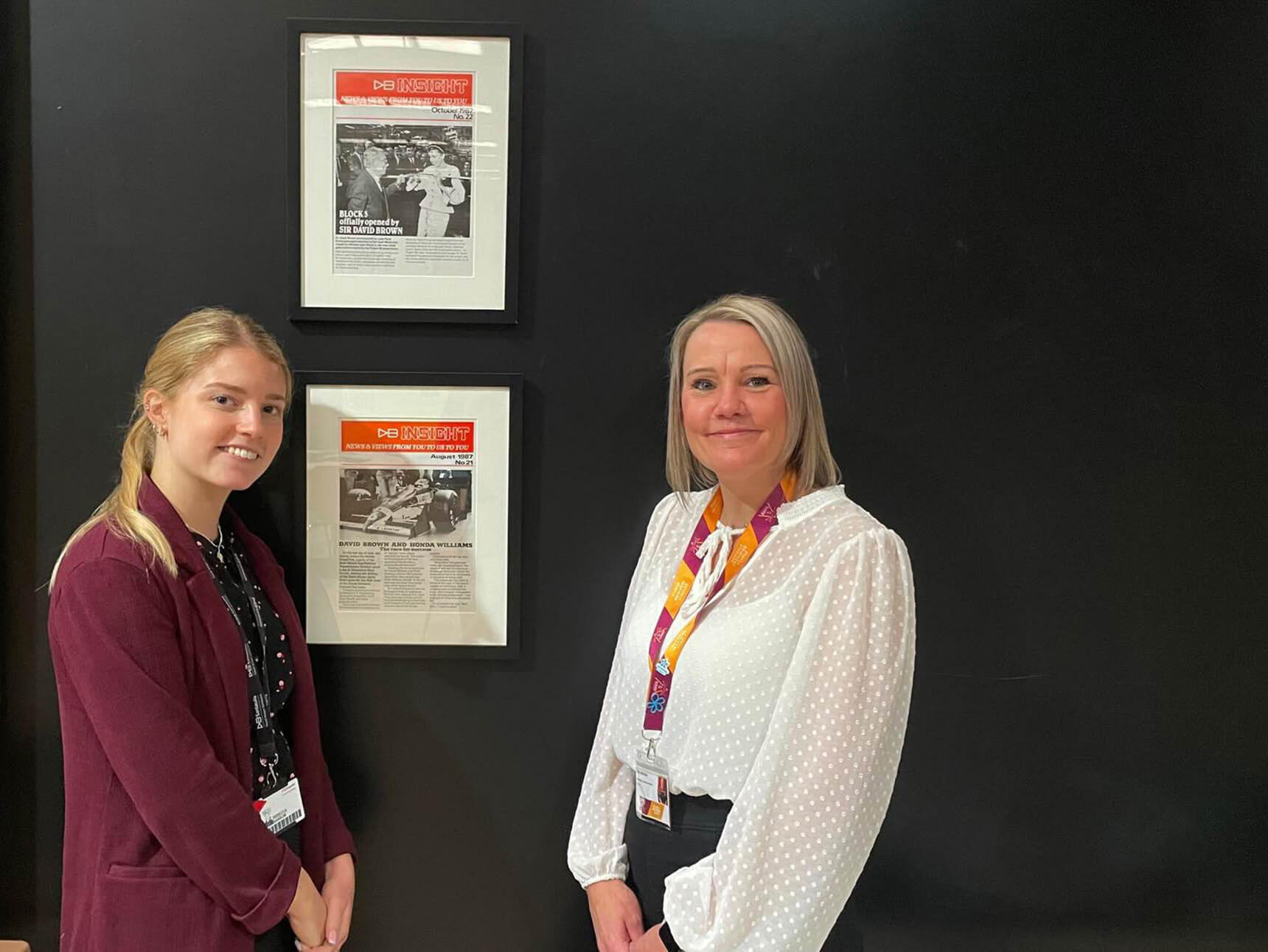 The David Brown Santasalo team in the UK were delighted to have the opportunity to attend the opening of a newly established Dementia friendly café in the heart of our community in Huddersfield, West Yorkshire. The charitable initiative was organised by Sally Robshaw, Dementia Communications Officer for the Huddersfield Giants Community Trust. The vision was to create a safe, welcoming environment for dementia patients, friends and family to share their stories and bring back memories associated with the locally donated memorabilia.
In commemoration of Dementia Action Week, the café opened on Monday 16th May, bringing the local community together to raise awareness for the Alzheimer's Society, increase our understanding of the disease and appreciate all the amazing work that our carers undertake.
Jennie Paterson, Marketing Manager at David Brown Santasalo said, "We were approached by Sally to donate some heritage memorabilia from the David Brown era. We are so engrained in the history of the community, many of the people who will utilise the facilities have worked for David Brown Santasalo throughout their careers. We were pleased to donate some framed employee newsletters from the 1980s which shared some exciting moments through the years. It was fantastic to see them take pride of place on the café walls."
The Tea, Talk and Town Dementia Friendly Café will continue to open every Monday from 1.30pm – 3.00pm at the Zone, Huddersfield. We are proud support the Dementia Café initiative, and wish the founders the best of luck in their venture.