DBS Sweden welcome customers to the first Open Day at our new purpose-built facility!
28.06.2023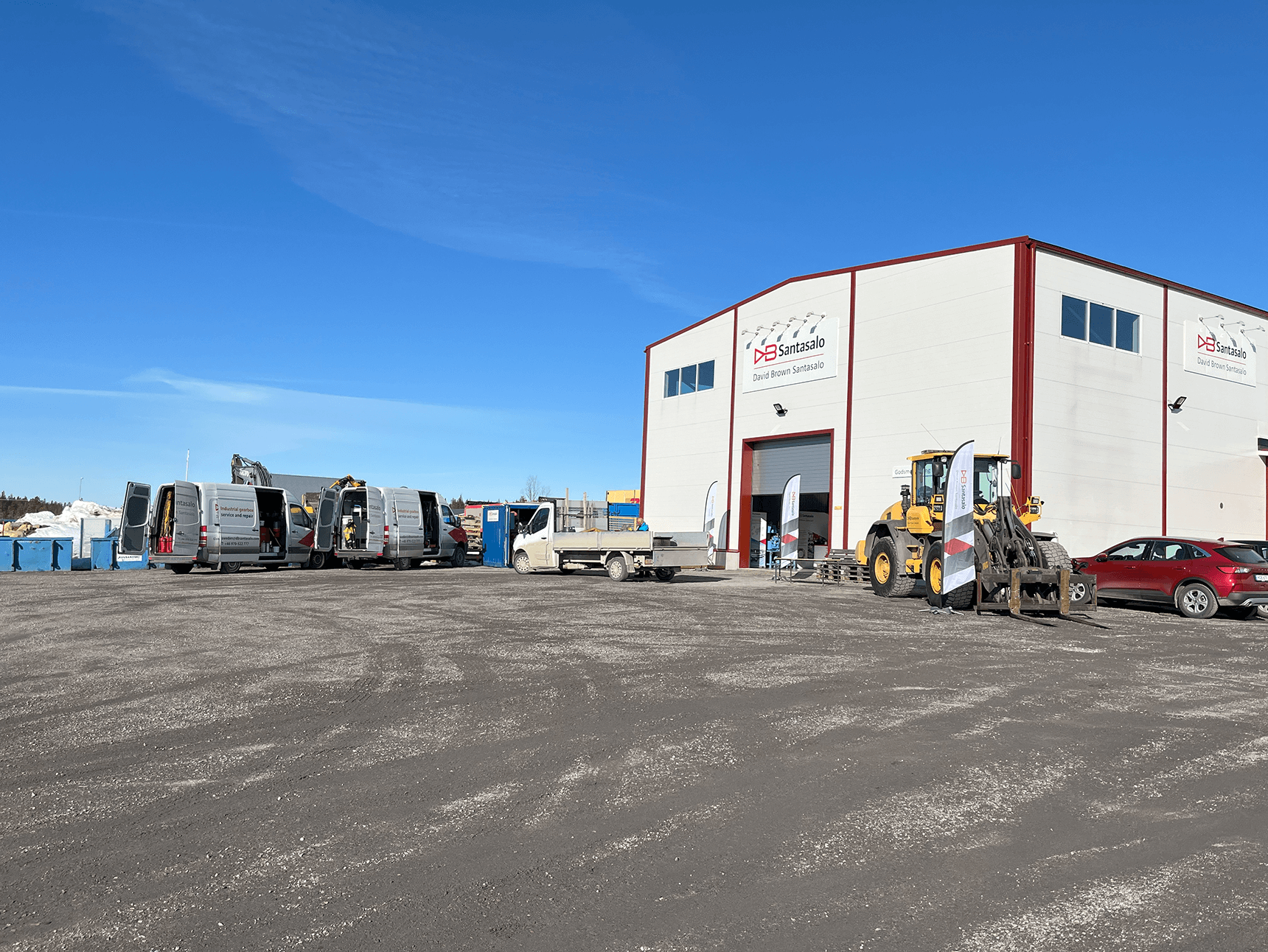 The team at DBS Sweden recently opened their doors to invite customers, suppliers and partners from the region to an Open Day at the country's northern-most facility. The purpose-built workshop was actually completed in early 2021, but due to the COVID-19 pandemic, the team weren't able to host events during this time.
Madeleine Ingle, Managing Director at DBS Sweden and her team, were delighted to welcome visitors to the workshop and showcase our capabilities. During the day, we had team members on hand to guide our guests through the workshop and talk them through our machinery and wide range of services available to them. This included a special showcase of our proprietary condition monitoring system, GearWatch.
Visitors also had the opportunity to look inside our range of service vehicles which were on display in the factory forecourt! We then treated our guests to some delicious local delicacies for lunch, whilst giving them the chance to take in some of our promotional videos, which received some wonderful feedback!
Erik Larsson, Workshop Manager in Gällivare commented, "It was fantastic to be able to finally welcome all our customers, partners and suppliers through the doors of our new facility. Having completed the build during the COVID-19 pandemic, it has been a long time overdue! We look forward to welcoming more visitors in the future."
If you would like to find out more about how the team at DBS Sweden can assist your next gearbox project, please get in touch at sweden@dbsantasalo.com.

"DBS Sweden do a really good job serving us and repairing our equipment and gearboxes!"

"I have really enjoyed having the opportunity to view the new workshop, it is very clean and well equipped for the type of work that we require."