DBS to build world's northernmost workshop
24.06.2020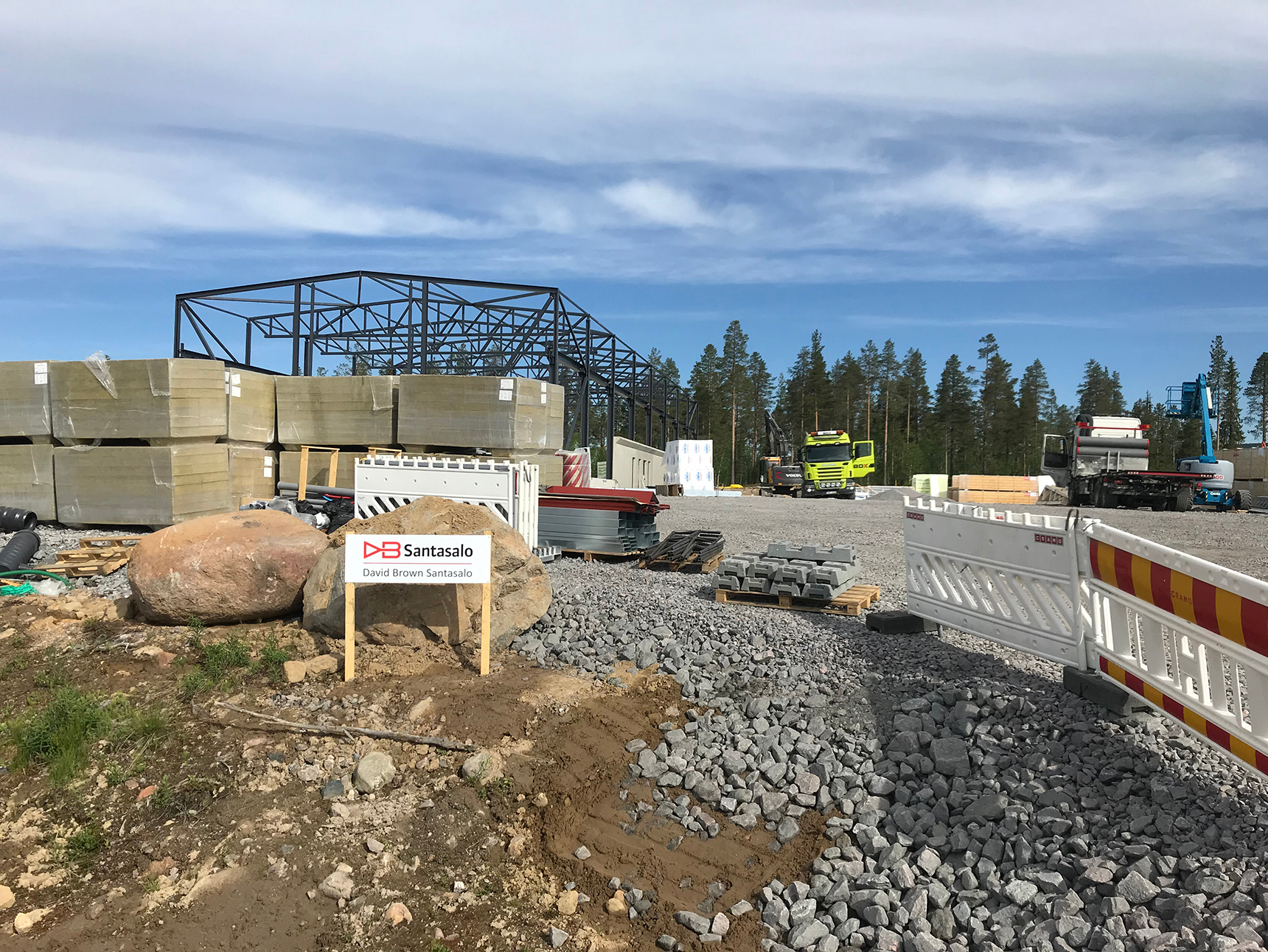 David Brown Santasalo in Sweden has recently commenced construction on their new Service Centre in Gällivare, Northern Sweden. This is an exciting development for the business and shows our long term commitment to gearbox service in the region.

We have had a local service in Gällivare since 2016 and are delighted to have seen the business expand and grow over the past four years. Through the build of the new larger facility, we will be able to offer high quality gearbox service in Northern Sweden and Norway.
The workshop will be built with ground heating, making the new building as energy efficient as possible. We are proud to reinforce our commitment to reducing our carbon footprint and our impact on the environment.
David Brown Santasalo are a global gear manufacturer with 29 locations across six continents worldwide. We are the experts in supporting our customers in installations, inspections, service and repair of all DBS, heritage, third-party gearboxes and girth gears.
Madeleine Ingle, DBS Managing Director Sweden said, "The decision to invest and expand the business in Northern Sweden is a result of the great service our skilled technicians have provided our to customers since opening the Gällivare workshop back in 2016. We want to continue to grow in Northern Sweden by working closely with our customers, to understand their needs and add value to their business – on the customer's site or in our new workshop. It will be great to see the construction of the new facility develop over the coming months."
To find out more about how the team in DBS Sweden can help you with your gearbox repair, please contact +46 31 710 20 50 or sweden@dbsantasalo.com.