Industrial Maintenance Technician students join David Brown Santasalo Chile
06.07.2023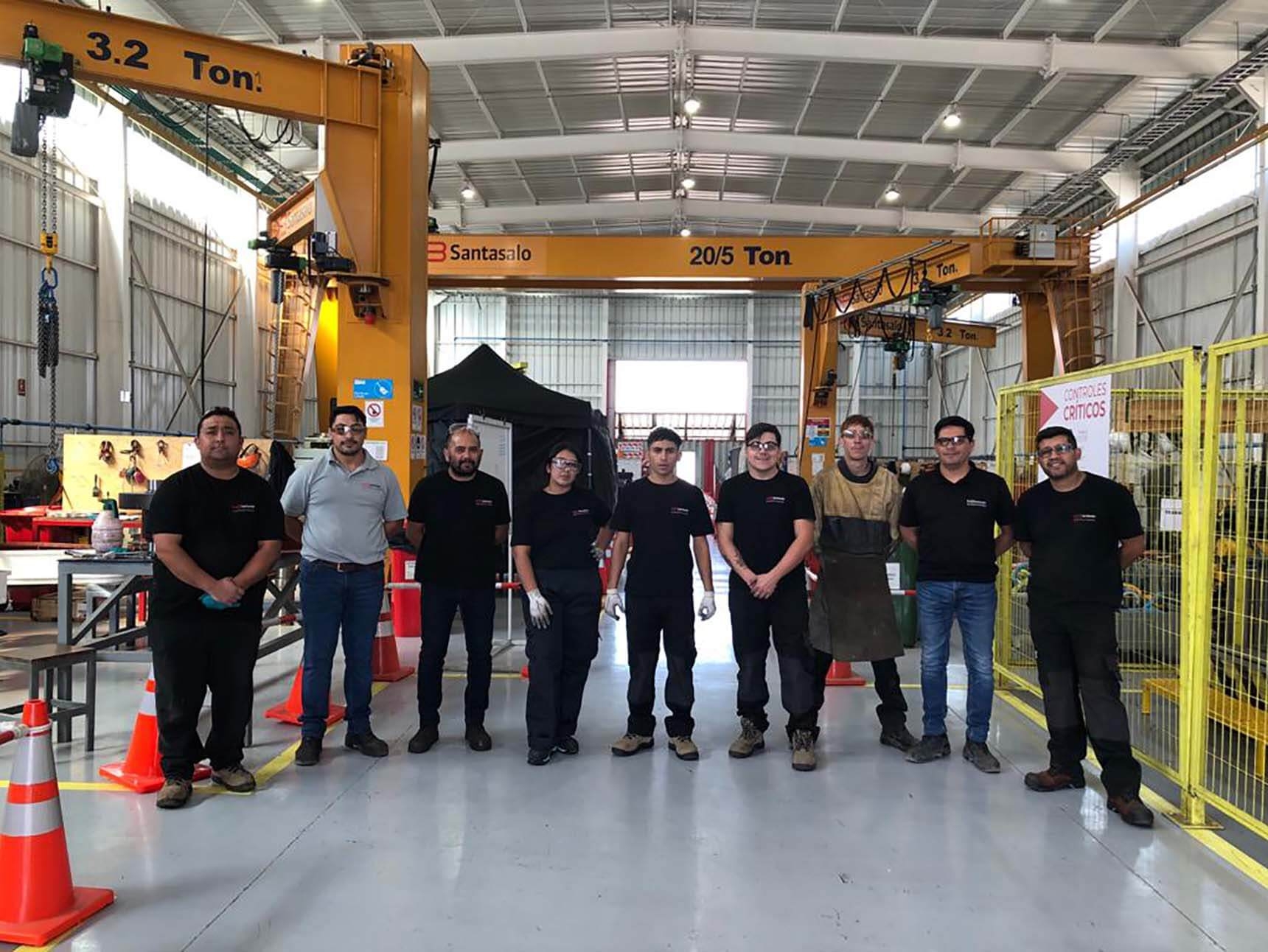 David Brown Santasalo Chile recently welcomed intern students, Nicole Andrea López Zúñiga and Ariel Benjamín Herrera Carteror, for a period of onsite training. The two students are studying at the Ignacio Domeyko Industrial and Mining High School in Chile, and will carry out their student practice at our Santiago Service Centre.
Nicole and Ariel began their higher education studies earlier this year with the aim of becoming fully qualified Higher Technicians in Industrial Maintenance. As part of this degree, the students are required to complete two months of work experience within a workshop environment to gain practical, real-world experience. The student's will work closely with our team of specialists during their placement to ensure they have all the support and guidance they require. Gaining vital experience in disarmament, inspections and unit assembly.
Our objective is to provide the interns with a solid knowledge base, while creating a greater sense of what it means to be a team player in a world leading organisation. We are pleased to report they have already carried out a wide variety of support tasks in the machining and unit preparation areas, whilst continuing their academic studies on an evening.
Reinardo Muñoz, Service Manager said, "We are thrilled to have the first addition of intern students on site in Santiago. It is great to not only bring our team members together, but also to have the opportunity of sharing our years of experience with these students, who are new to the industry and to the workshop environment."
We look forward to watching Nicole and Ariel grow during their internship with us, and wish them all the best in the completion of their studies!