LEGO build life-size heritage Aston Martin DB5 model for biggest ever LEGO store!
06.09.2022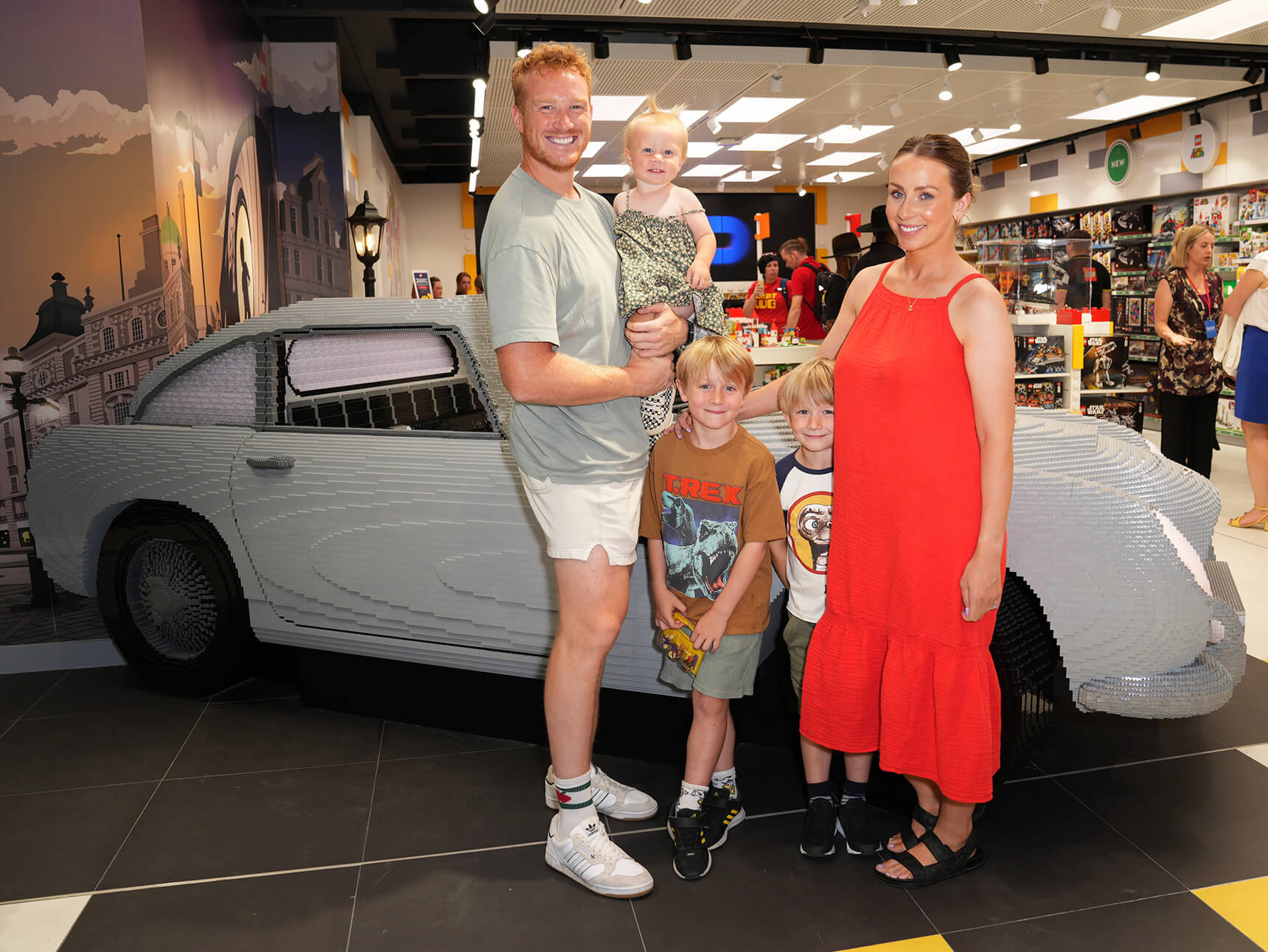 We love to share news of our heritage, particularly when it's linked to something as iconic as the LEGO® Group. On 10 August 2022, the LEGO® Group reopened the doors to the LEGO Store in Leicester Square after months of extensive refurbishment. It is now officially, the biggest LEGO store in the world - and it's like no other!
The newly expanded and completely refurbished store features impressive 3D builds inspired by 'Stories of Britain'. This includes an impressive LEGO brick build of James Bond's Aston Martin DB5 which visitors have the opportunity to sit inside and be photographed! We are thrilled that this much-loved heritage David Brown model, which features our David Brown trademark in the Aston Martin Lagonda Wings logo, is still engrained in the hearts of people all over the world and has been included in the range of builds.
Other builds in the 'Stories of Britain' project include an iconic London scene featuring a double-decker bus. Plus, Harry Potter's Gringotts, Diagon Alley, Dark Arts scene and the flying car, Buckingham Palace, Big Ben, Sherlock Holmes and Spider-man!
The brand-new LEGO store is well worth a visit. There are plenty of unique hands-on LEGO experiences, not available anywhere else in the UK to inspire play and creativity in LEGO fans of all ages. Visitors to the new store can also get their hands on the largest assortment of LEGO products in the world. Fans will also have the chance to purchase products reflected throughout the store such as the NEW LEGO James Bond Aston Martin DB5 set, the LEGO London Postcards and even the bestselling LEGO London Bus, as seen in store.
Have you been to visit the new London store? We hope you enjoy the exhibits!
***
Photography credit: copyright owned by LEGO® Group. Special thanks to the LEGO® Group for providing images to support this article, the image shown features Greg Rutherford and family with the Aston Martin display car.