DBS deliver tailored training to next generation of Apprentices for valued customer, Breedon Cement
22.12.2022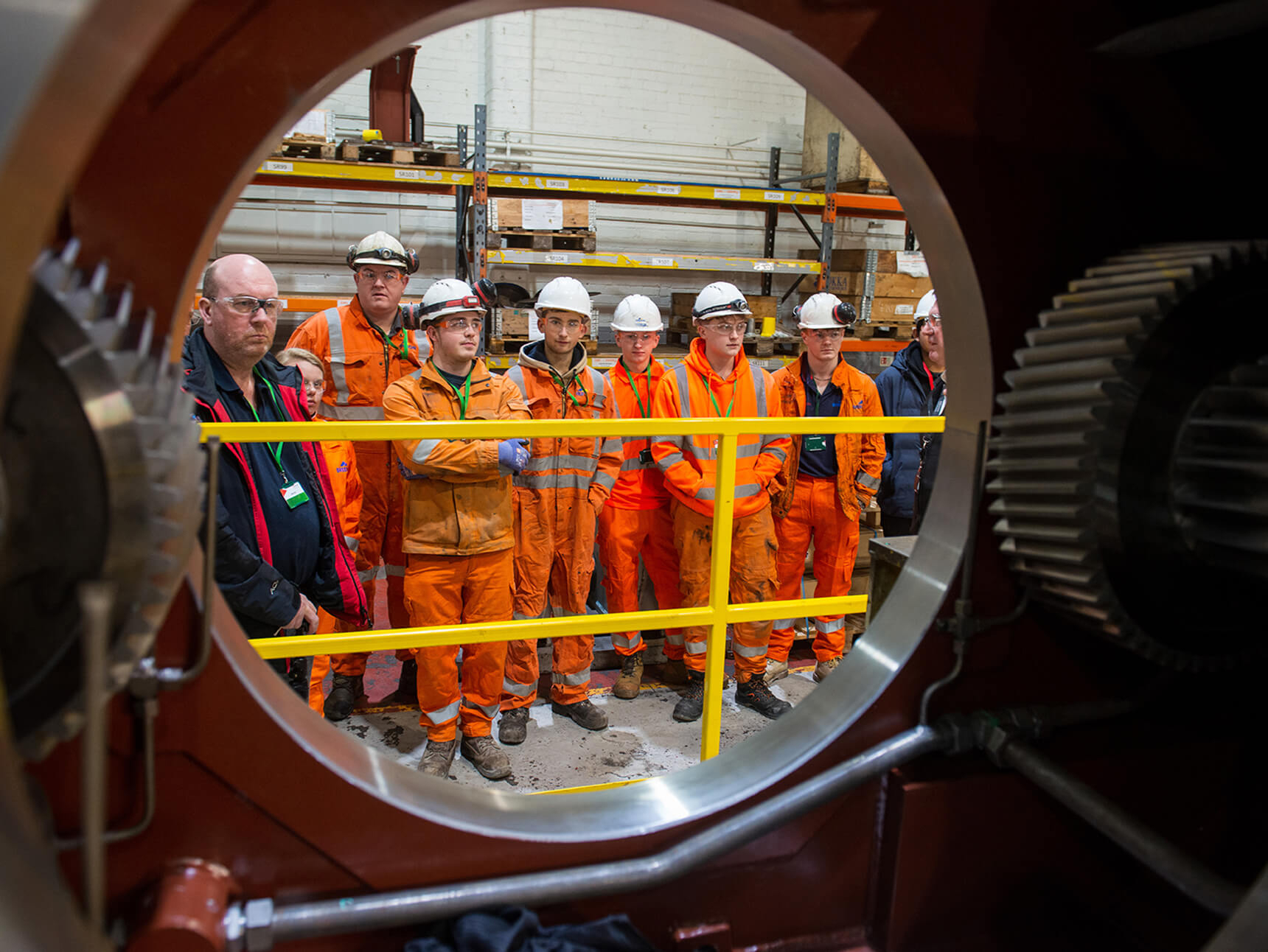 On Monday 5th December, David Brown Santasalo (DBS) was delighted to welcome valued customer, Breedon Cement's new intake of Apprentices, Reliability Engineers and their mentors to our Park Works, Huddersfield, UK facility for a day of training delivered by DBS' Development Director, Mike Field.
Mike has been with the business for over 45 years, having joined the business in 1974 in our Research & Development Department at our UK facility and has enjoyed a varied and successful career that has taken him to roles in China and South Africa. Mike has taken his extensive knowledge built through this illustrious career and developed a wide range of training courses to pass that knowledge on to the next generation of engineers, delivered through our proprietary Gear Academy training programme.
Mike has now turned his attention to sharing that knowledge with our valued customers. Paul Bintcliffe, Sales Manager – Service & Repair invited John Mulryan, Maintenance Manager and his team of Apprentices from Breedon Cement to join us for our tailored session on Gear Maintenance. The aim of the day was to provide the apprentices with an understanding of gears and how the right approach to maintenance can extend the lifetime of a gear unit.
Paul told us, "We were delighted to have the opportunity to welcome this extremely valued customer to our offices in Huddersfield. We were pleased to be able to deliver added value to Breedon Cement who have been a customer of David Brown Santasalo for over 60 years."
Mike added, "I was really impressed with the apprentices who joined us from Breedon Cement. During the day they had the opportunity to ask questions and have some in depth conversations about the subject matter."
We received some fantastic feedback from the apprentices, and we hope to have the opportunity to deliver further sessions on wider topics in the future.
If you would like to find out more about how David Brown Santasalo can deliver added value to your business, please contact uk@dbsantasalo.com, or to find your local DBS team please visit www.dbsantasalo.com/contact.
Photography credit: Jon Parker Lee Photography Ltd