UK Quality Manager receives Mountain Mover Award from BAE Systems
21.06.2023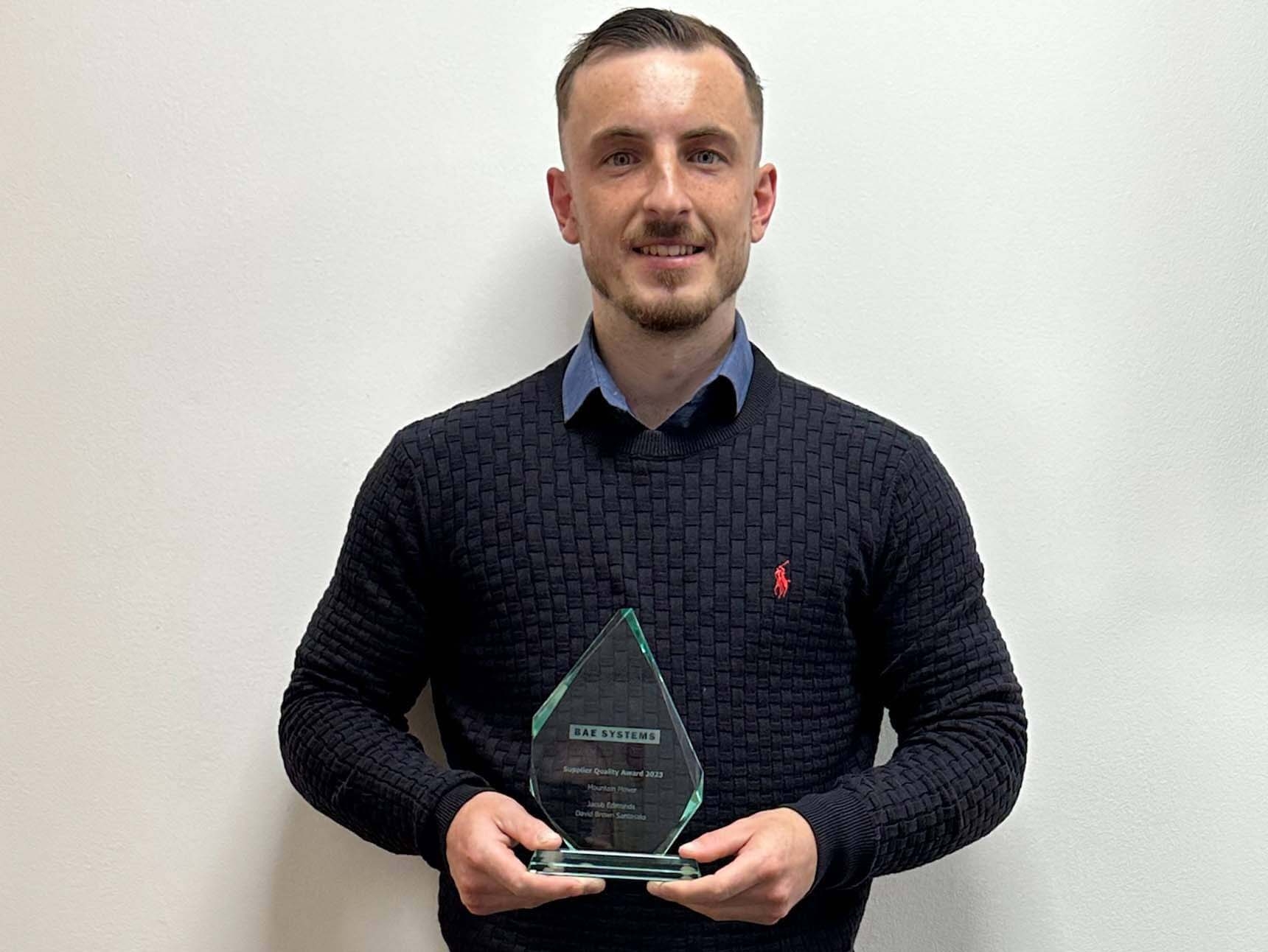 We are proud to share that David Brown Santasalo's (DBS) UK Quality Manager, Jacob Edmunds recently received the 'Mountain Mover' Award at the annual BAE Systems Supplier Quality Awards.
This outstanding achievement was decided by a panel at BAE Systems based on their supplier relationships. Jacob was recognised for his dedication and contribution to the marine programme over the last 3 - 4 years.
As a supplier of first in class gearboxes to BAE Systems, Jacob has shown a constant determination and drive to analyse and identify root causes of any challenges the business has faced. Working closely with the internal teams at DBS and BAE Systems and ensuring all stakeholders are updated every step of the way, has made him stand out from other suppliers.
Presenting the award to Jacob, BAE Systems said, "Jacob has integrated the various SQA initiatives into David Brown Santasalo including a zero defects plan, setting up a special process audit schedule, and championing quality into the integrated project teams. Every request has been met with collaboration and a positive attitude. Over the last few years of working with Jacob, he is always on hand to support the demanding programmes that David Brown Santasalo are involved with, whilst driving new endeavours within the programmes."
Joanne Spalding, Head of Quality, Environment, Safety & Health at DBS said, "Jacob has worked as the Marine Quality Lead for a number of years, most recently being promoted to the UK Quality Manager. This award is such an accolade for Jacob to receive as his work ethic, drive and dedication to delivering good quality products is evident in his day-to-day actions. We share the same view as BAE Systems, that everything Jacob puts his hand to, he does with a collaborative and positive mind set."
A huge congratulations to Jacob from the DBS team for an incredible achievement.