DBS expands Antofagasta, Chile Service Centre
19.10.2021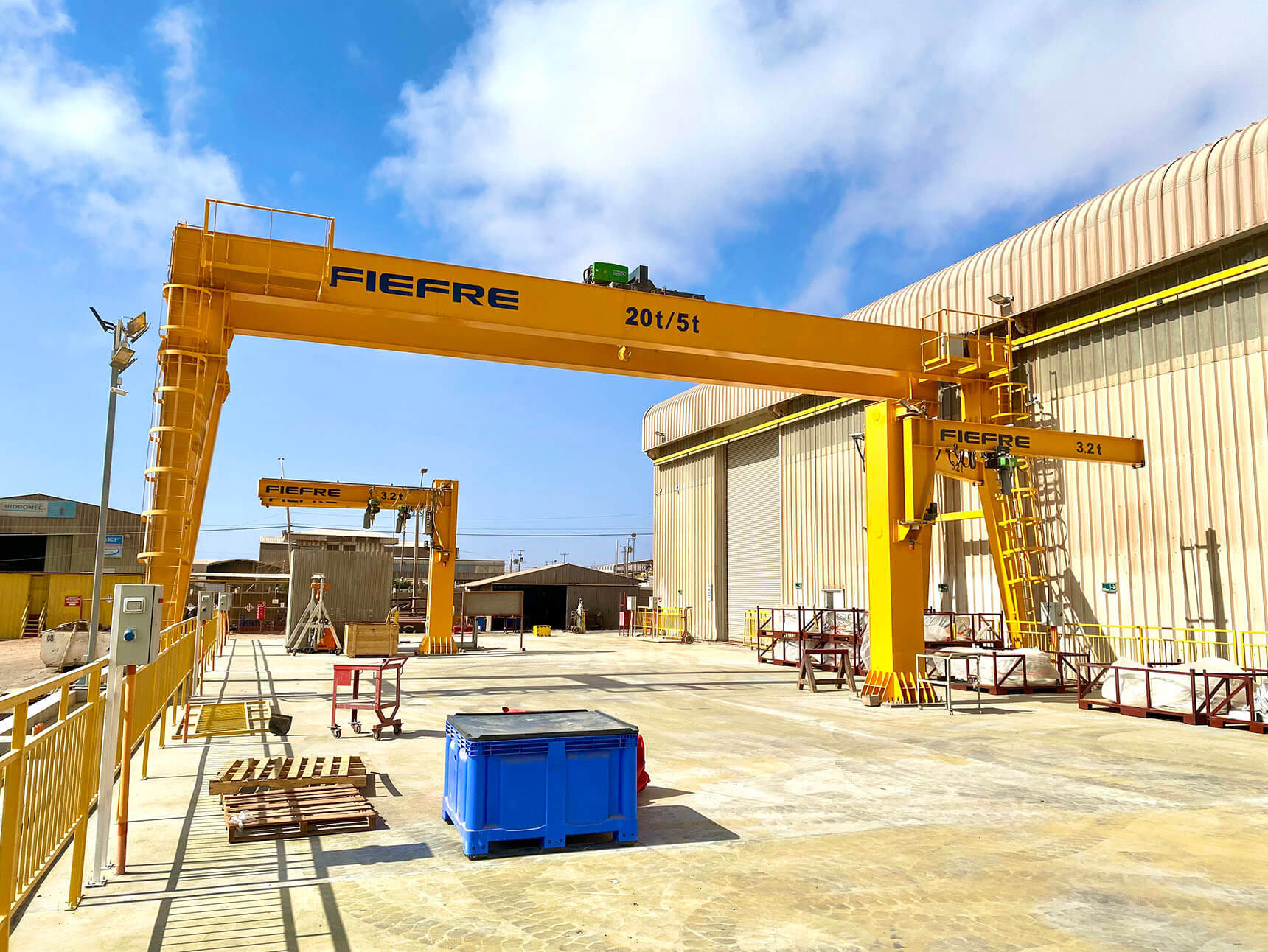 At David Brown Santasalo we are continuing our commitment to enhancing our facilities and services to our customers. We are pleased to announce the construction works have recently been completed on the expansion of our Antofagasta Service Centre in Chile. The expansion includes an additional productive area of 1200m2 which will be dedicated to the repair of heavy weight mining and general industrial components up to 60t, along with the installation of a 20t/5t portal crane, two 3.2t double armed jib cranes plus a new 250t roll bed press.
In addition to these works, we have completed building a new dome shelter welding shop, providing more workshop space and a controlled environment in which to carry out critical welding activities. The expansion project will also include the upgrade of our electrical supply, with a new 500Kw transformer and all new electrical hardware for the new equipment which will be installed in the expanded facility.
Adam Clarke, Divisional Managing Director – Americas said, "It is with great pleasure to see the completion of the expansion works at our Antofagasta Service Centre. Continuous improvements to our infrastructure enable us to maintain our commitment to be able to meet all the needs of our customers in the region. We are already in the planning stages of Phase 2 of our Service Centre expansion in Antofagasta, which will include a substantial upgrade to lifting capacity and under roof productive area."
David Brown Santasalo has been successfully providing repair services to its customers in the Mining & Minerals, Fibre & Paper, Water processing, Cement, Food, and wind industries for over 10 years in Antofagasta. Read more about their recent 10-year anniversary celebration here.
DBS Chile is part of a global operation, spanning six continents with 29 locations. We have a long-standing heritage and can trace our roots back to 1873 when David Brown in the UK commenced cast gear manufacturing. In 2016 David Brown joined forces with Santasalo to become one of the world's leading mechanical power transmission brands; David Brown Santasalo.
Thank you to everyone who participated in making this a successful project and completing everything on time, particularly in the face of the challenges that the COVID-19 pandemic has brought.
Contact the team today, click here for all the contact details of your local facility.