David Brown Santasalo Chile celebrate 10 years of their Antofagasta business
24.08.2021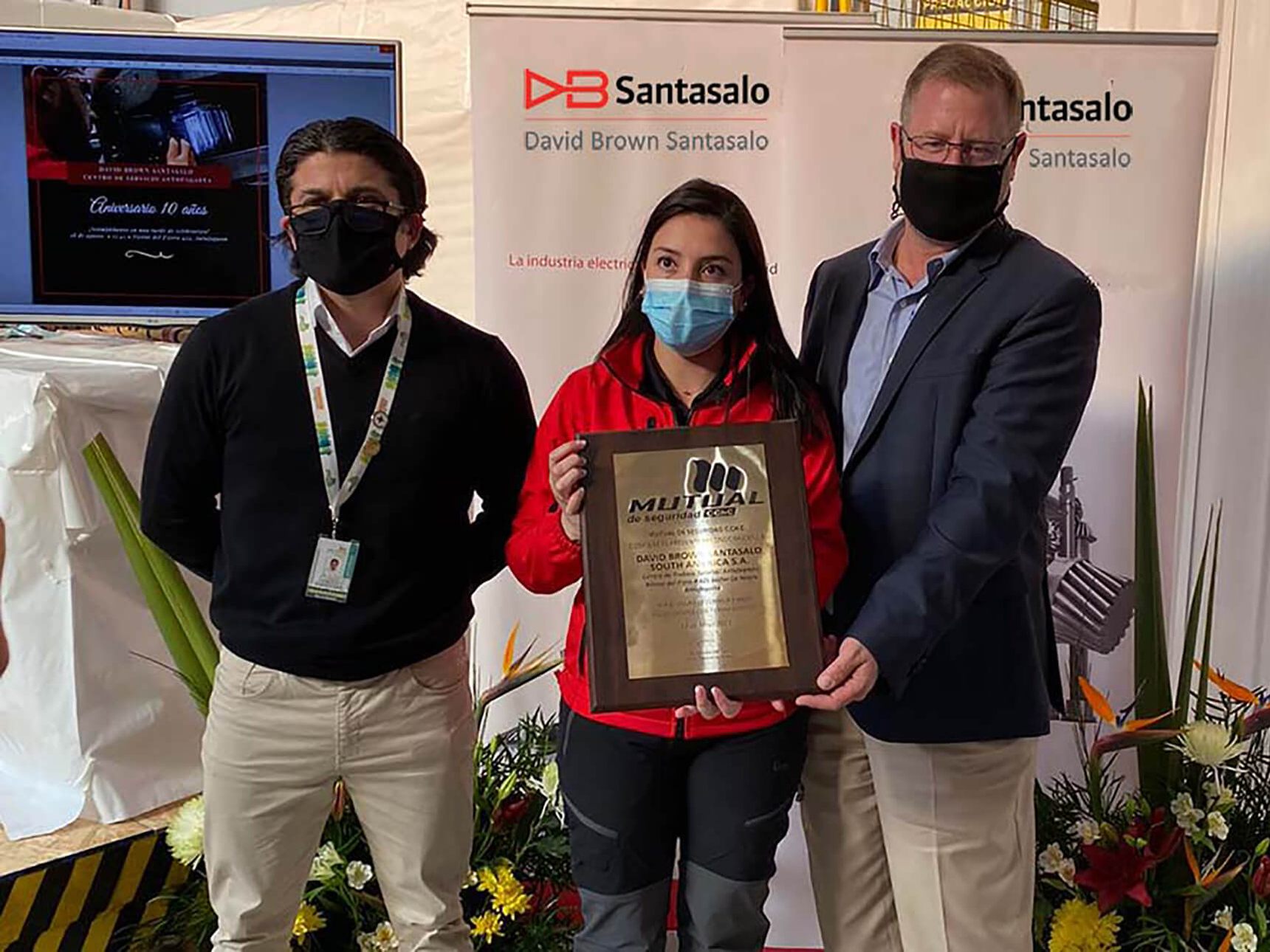 August 2021 marks the 10th anniversary of David Brown Santasalo's Antofagasta site in Chile opening for business. We have significantly advanced our business in Chile over the past 10 years, developing many strong relationships with our customers. This has led to consistent growth in order bookings and as such we have identified a need to increase the capacity of both cranes and workshop space for future gearbox projects.
David Brown Santasalo Chile has a wide range of capabilities in all kinds of industrial power transmission systems, with a specific focus on shovels, drills, conveyor drives and concentrator plant applications in the Mining Industry, multipliers in the Wind Industry and diverse applications in the Pulp and Paper and Cement Industries. The recent upgrade of crane lifting capability, capacity and a major expansion of the Service Center productive area will allow for the repair of much larger equipment and increased volume at the Antofagasta facility well into the future.
The DBS Chile team commemorated this significant milestone with a small ceremony at the Antofagasta facility. During the celebration, all COVID-19 protocols were followed to keep our people safe and well, including wearing a face covering, social distancing and frequent hand hygiene.
Adam Clarke, Divisional Manager Director - Americas said, "I would like to thank the entire team at Antofagasta, Chile for their hard work, commitment and dedication over the last 10 years. Since opening the first Chile location, we have seen the business evolve from strength to strength to become a market leader in the repair of industrial gearboxes of all sizes and types. We look forward to continued success over the next decade and beyond."
David Brown Santasalo Chile is part of a global operation, spanning six continents with 29 locations. This global organization has a long-standing heritage and can trace its roots back to 1873 when David Brown in the UK commenced cast gear manufacturing. In 2016 joined David Brown joined forces with Santasalo to become one of the world's leading mechanical power transmission brands; David Brown Santasalo.
To find out more about how we can transform your operations, please contact a member of our specialist team at chile@dbsantasalo.com.