Stellex Capital Management LLC announce completion of acquisition of David Brown Santasalo.
07.03.2023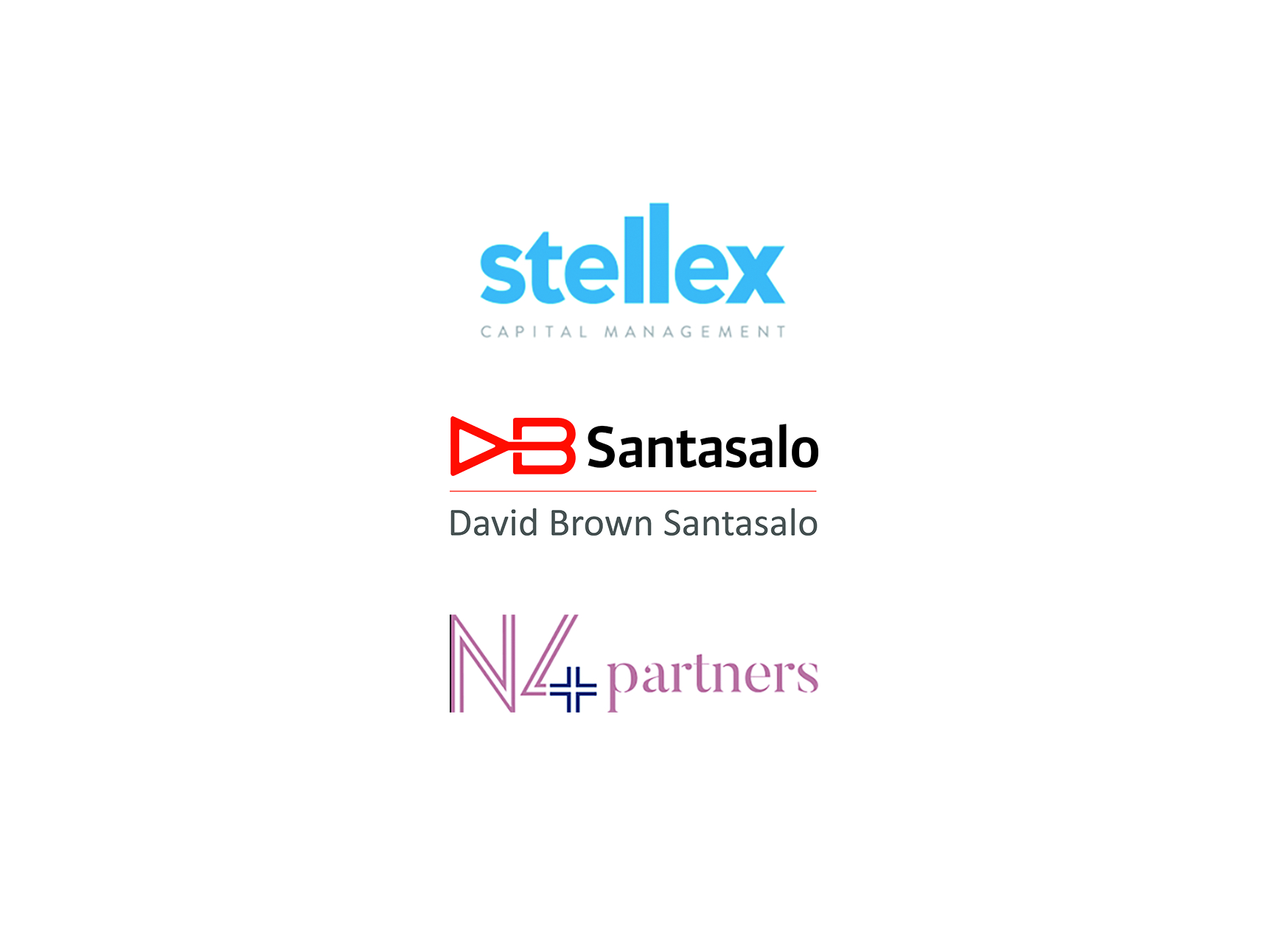 Stellex Capital Management LLC, ('Stellex"), a private equity firm focused on investments in North America and Europe, is pleased to announce the acquisition of global gear systems specialist, David Brown Santasalo (DBS) from private equity firm, N4 Partners. Financial terms of the transaction were not disclosed.
David Brown Santasalo is a global business delivering engineered industrial gear systems and services, manufactured for critical industrial applications including Mining & Minerals, Fibre & Paper, Power Generation, Cement, Oil & Gas, Defence and many more. The organisation has 26 locations, spanning six continents worldwide and employs more than 1,100 people.
It has a world-renowned brand and can trace its roots back to the 1860s when it commenced cast gear manufacturing. Today the business provides systems and services to over 6,000 customers worldwide.
Keith Mitchell, David Brown Santasalo Chairman and Partner at N4 commented, "N4 is pleased to announce the successful exit of DBS to Stellex. We have valued our strong working relationship with the DBS management team and have been delighted to see the business deliver profitable growth in recent years. On the back of multi-year contract awards and strong growth in the order book across all business units, a transformational investment programme has been completed which has significantly upgraded key capabilities across the business' global footprint. DBS has a fantastic platform to deliver further strong growth and we wish the business and its new owners every success."
David Armitt, Chief Executive Officer at David Brown Santasalo said, "On behalf of David Brown Santasalo, we are very pleased to have secured this investment by Stellex. They have experience investing in our sectors, have spent time working with us on our plans, and clearly see the potential of DBS to further develop our services for customers. I look forward to this new chapter in which we can continue to strengthen our position in the market."
Karthik Achar, Partner at Stellex Capital Management commented, "We are excited to welcome David Brown Santasalo into the Stellex portfolio of investments. DBS brings global delivery of gear manufacturing and service expertise within a broad range of critical service sectors, and with many long-term relationships. We look forward to working with the management team and its employees as we strive to deliver growth and build on the company's successes into the future."
To find out more about David Brown Santasalo, please visit www.dbsantasalo.com.
***
About David Brown Santasalo
In June 2016, David Brown merged with Santasalo to become one of the world's leading mechanical power transmission companies. It supports critical industries including mining, rail, Defence and process industry customers with gearbox design, manufacturing, service and repair for heavy-duty industrial applications.
David Brown Santasalo employs more than 1,100 employees across 26 locations, spanning six continents. It is are committed to supporting and developing the skills of its people and operates initiatives such as apprenticeships, graduate and leadership training programs. These initiatives ensure they continually strengthen a highly skilled, highly dedicated workforce. Further information can be found at www.dbsantasalo.com.
About N4 Partners
Established in 2020, N4 Partners is a Glasgow-based investment and advisory firm which partners with talented entrepreneurs and global businesses operating across a range of sectors. Additional information can be found at www.n4partners.com.
About Stellex Capital Management LLC
Stellex is a global, multi sector investment firm with offices in New York, Detroit, Pittsburgh and London with over $2.6 billion in assets under management. Founded in 2014, Stellex seeks to identify and deploy capital in opportunities that have the potential to provide growth, stability and operational improvement. Portfolio companies benefit from Stellex's industry knowledge, operating capabilities, network of senior executives, strategic insight and access to capital. Sectors of particular focus include both tech-enabled and data services, business services, industrial manufacturing, aerospace & defense, government services, transportation, logistics and food. Additional information may be found at www.stellexcapital.com.