DBS introduce Carbon Footprinting of Products
As a part of our ongoing commitment to the SBTi, David Brown Santasalo is proud to announce that we have embarked on "Carbon Footprint of Products (CFP) Cradle to Gate CO2e" reporting for all of our mining products produced in Finland. SETTING THE BENCHMARK
Since 2018, David Brown Santasalo has been monitoring and tracking CO2e emissions from energy use, fuel use and business travel. In 2021, recognising the critical part business has to play in tackling the Climate Change crisis, we were one of the first gearbox manufacturers to commit to the Science Based Targets initiative (SBTi). This provides a defined pathway for corporate organisations to reduce greenhouse gas emissions, in line with the latest climate science. We have calculated our Scope 1 and 2 emissions in line with the SBTi requirements (the Green House Gas Protocol) across all our 26 sites, and will be setting an ambitious target of a 54.6% reduction in these emissions by 2033 compared to our baseline year of 2021 (targets undergoing validation by SBTi).
In January 2023, we completed the construction of a new purpose-built, energy and carbon efficient facility in Jyväskylä, Finland. The facility is run on hydro-power that has an international Environmental Product Declaration (EPD) Climate Neutral certificate, complying with the ISO 14025 Type II standard. Amongst a range of energy saving measures, the site's air conditioning and ventilation are integrated with the heat recovery system. This will save around 600t of CO2e annually compared to the old site, which is approximately 10% of our Scope 2 emissions globally! As we progress through 2023, we have already reaped the rewards, seeing a huge decline in our emissions in Finland.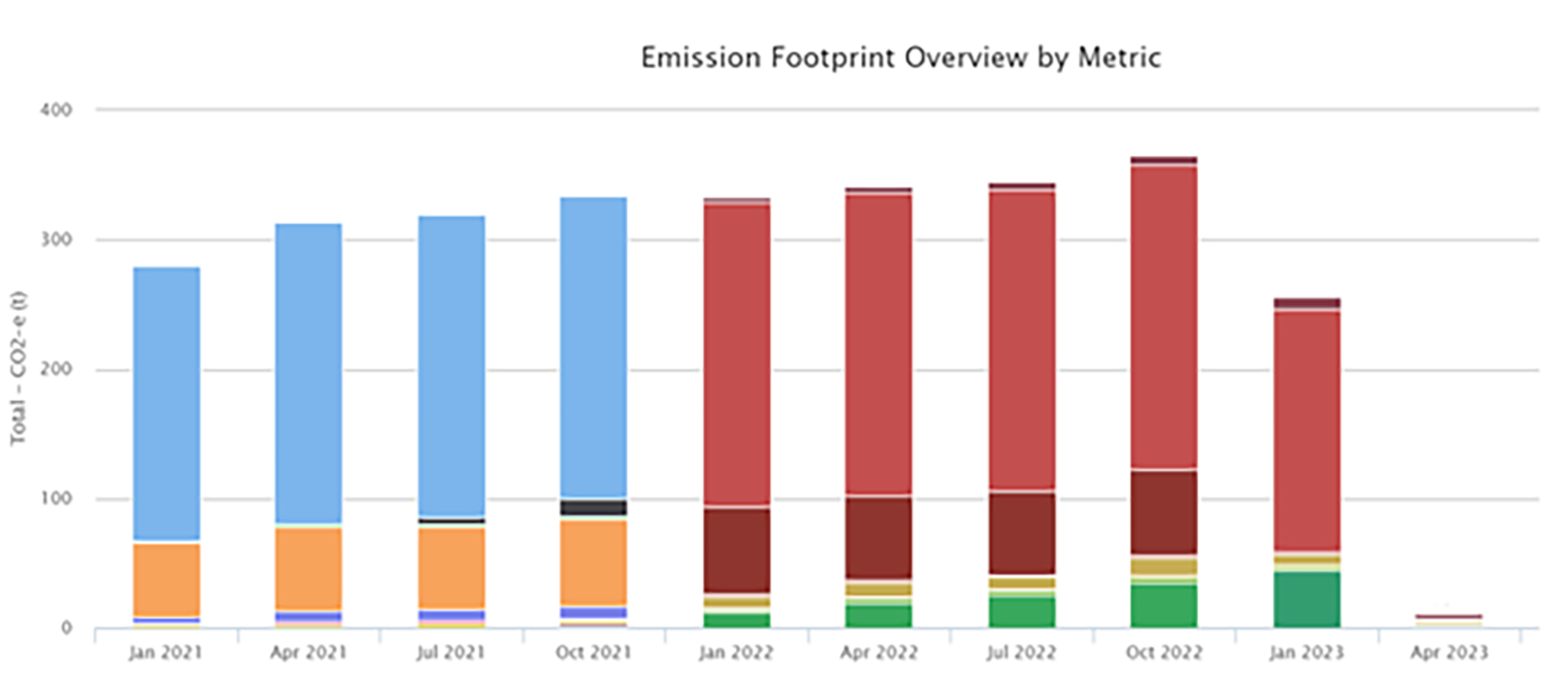 A ground-breaking project
In 2022, we continued working on our SBTi-related actions and commenced a project for defining and calculating the Carbon Footprint of Products (CFP), for our mining products produced in the former Finnish factory, using 2021 as our baseline year.
The CFP study was conducted using the ISO 14067 and ISO 14044 standards and included our large industrial gearboxes for use in the mining industry in Peru. For the purposes of the study we defined 12 product groups containing 58 products in total!
The system boundary for the project was set to "Cradle to Gate" which includes the supply of raw materials, transportation of raw materials and the manufacturing process.
Did you know? "Cradle to Gate" Is a life cycle assessment model that assesses a product's environmental footprint from raw materials extraction, through production until a product leaves the factory "gate".
The results indicate that the majority of our emissions from these products are in raw material supply and we will be working with our suppliers to reduce these emissions over the coming years, reporting annually on our progress. In addition, these products will now be made at our new, energy efficient factory, significantly reducing the associated Scope 1 and 2 emissions.
Additional pilot study
The project was then extended beyond the "Gate", to encompass "Cradle to Grave" emissions for the Flotation Drive product group, delivered to an end-user in Peru. This includes the additional emissions associated with transport to the final customer, the use phase and end of life impacts. We will continue to ensure our products are as efficient as possible, can be refurbished easily and recycled, all of which will reduce the associated emissions.
Pilot Scene Scenario
Scenario: A mining site in Peru
Life cycle: 24 years
Transportation to customer: carried out via land and sea
Use stage:
Replacement parts and transportation
Hydraulic oil use
Electricity use
Disposal of replaced parts
End of life:
The assumed transportation distance to waste processing is 1000 km
Recycled
This is an outstanding achievement for the business and continues to position David Brown Santasalo at the forefront of leading the industry in sustainable practices and working towards reducing greenhouse gas emissions. We look forward to continuing to expand this programme across further industrial products.
To discover more about David Brown Santasalo's work in the mining industry, please click the below button to watch our Mining Industry Video.