David Brown Santasalo Australia completes move to new facility
07.05.2020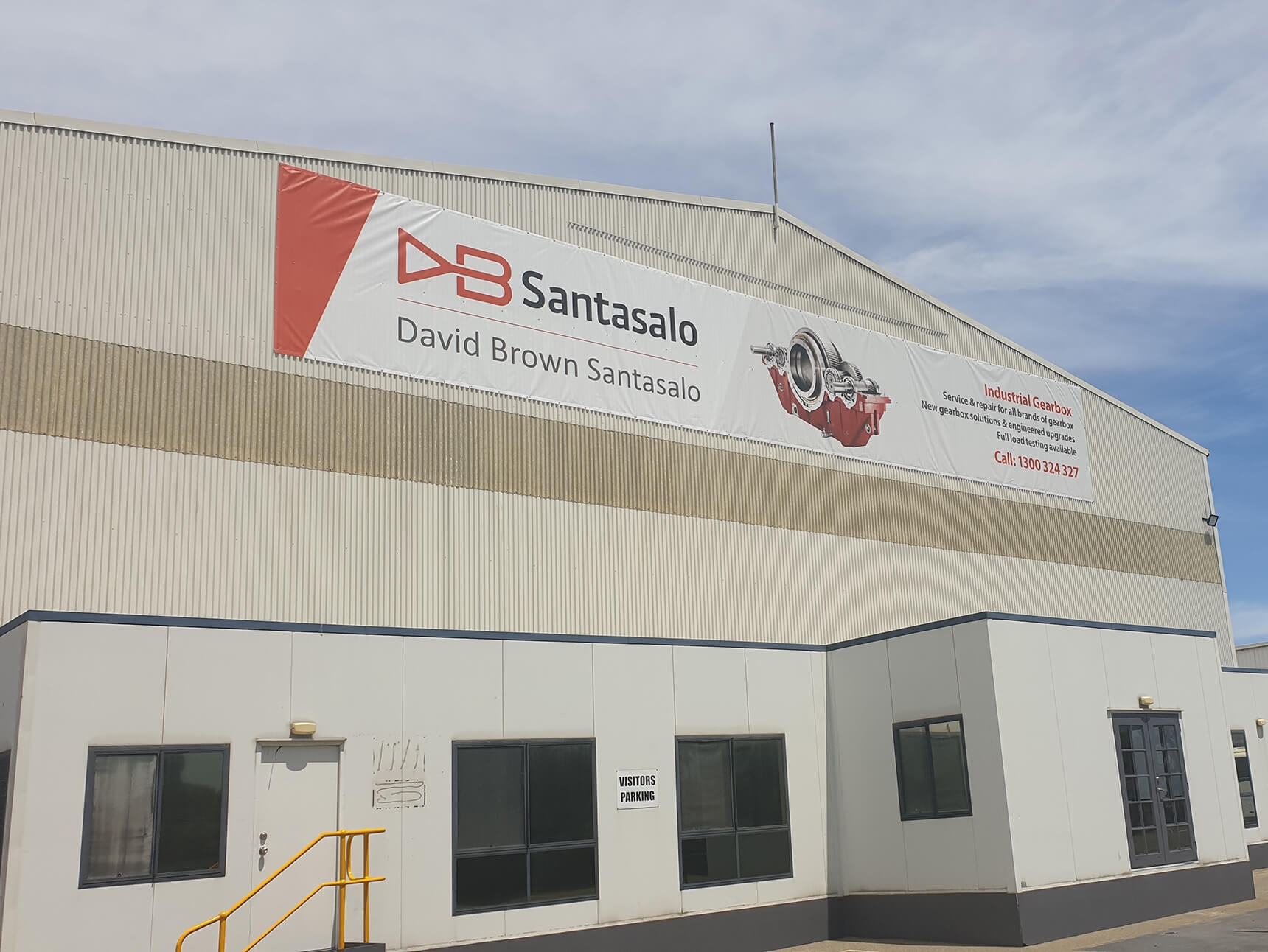 David Brown Santasalo in Australia has recently completed the relocation of our Perth Service Centre a larger facility. Located just 3km from our former premises, the new Service Centre is still perfectly located to those of our customers, who's head offices are all local to this area.

The move comes following significant growth in our Western Australian business, leading to the previous facility being restricted on space and cranage. Ballantyne Road provides double the amount of cranes with a 35-ton load limit and means the team can take on larger projects in a wider variety of industries.
The total size of the new site is 11,500 sqm, which includes a 2000 sqm workshop space and a hardstand/laydown area of 7,500 sqm. The hardstand area is already being utilised by our customers for gearboxes, motors and geared assemblies that are either waiting on repair and upgrades or pending return to their site.
The fit out began in November 2019, with major works related to the structural upgrades of the buildings, including internal support beams to take the heavier cranes. We also had several electrical upgrades to the premises to house our load test facility, as well civil engineering works for the new foundations to house the load test bed. The facility has also had a major makeover to modernise it and incorporate the David Brown Santasalo brand name.
Dean Leydecker, Managing Director Australia said, "It's great to see the DBS Perth team move into this new facility. This will allow our Australian business to move and grow into additional markets whilst continuing to service our current key accounts and customers."
If you have a gearbox service, repair or overhaul requirement, please contact the team at australia@dbsantasalo.com, or +61 (2) 4283 0300.