Special VBB tooth form cutters reused 40 years later
22.07.2020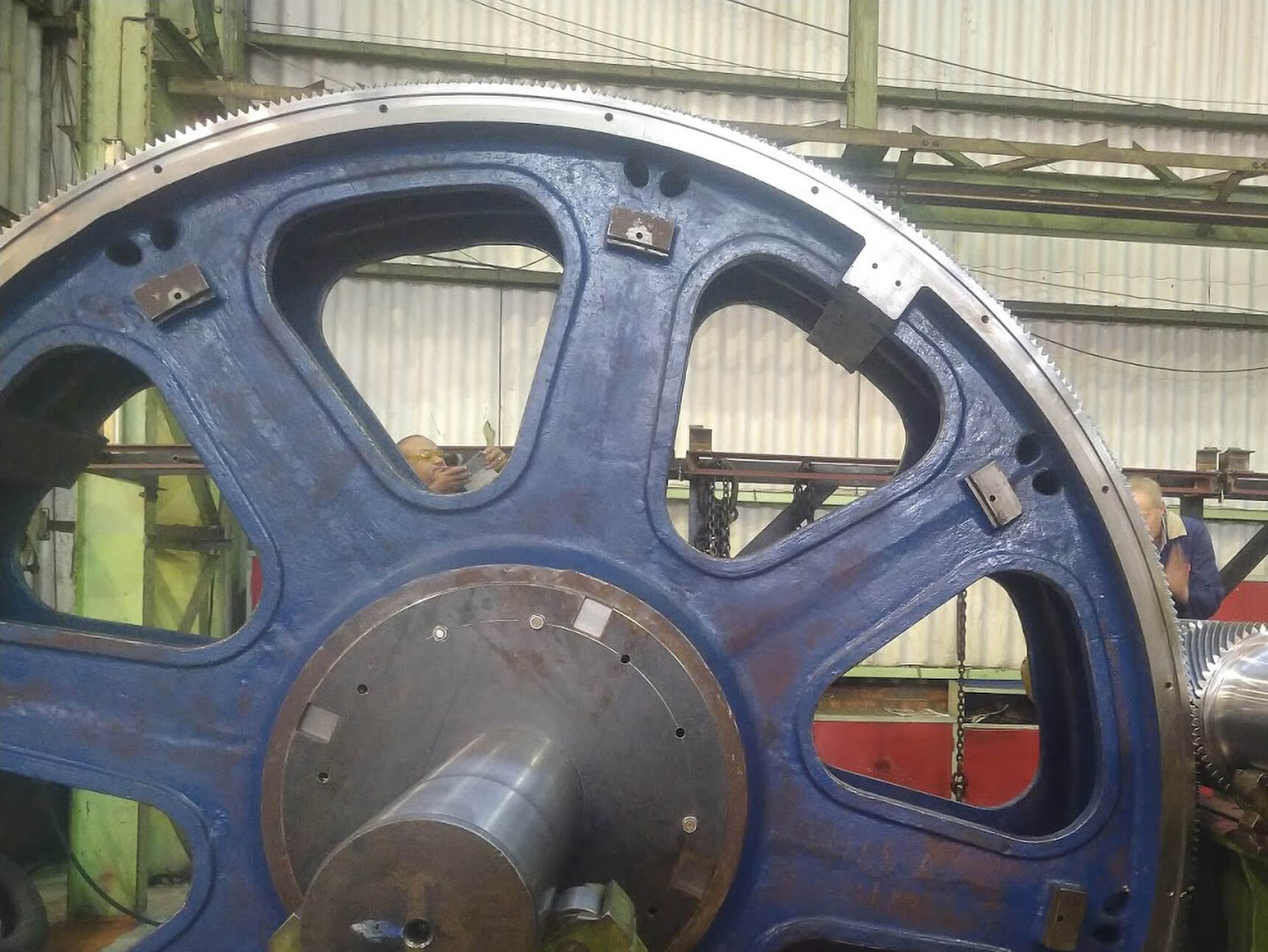 David Brown Santasalo in South Africa (DBS SA) recently manufactured a new set of gears for a VBB gearset, almost 40 years after making the original gears. In the 1980s DBS SA engineered a special set of cutters to manufacture the unique VBB tooth form gears and the very same cutters were used today to manufacture the new set!
Vickers, Bostock & Bramley-Moore originally developed the VBB Enveloping Gearbox back in 1922. The uniqueness of this design lies in the convex tooth profile of the pinion and the concave tooth profile of the mating wheel (meaning the wheel curves inward and "envelopes" the pinion).
Ordinarily, involute teeth would cause a predominately sliding action as the two teeth pass through mesh, which can cause wear. However, with the VBB design the meshing action creates a predominately rolling action which means the durability rating is better than the involute equivalent. So, the same size gear can transmit more load or the same power with a smaller VBB set.
The gear set was originally installed in a mine winder in the 1980s and the customer has been very happy with the performance and reliability delivered over the 40-year period. The customer approached several suppliers around the world to produce a new gearset, but only DBS SA could offer the desired solution. We, of course, rose to the challenge and relished the opportunity to use the special set of cutters we made in the 1980s, combined with today's expertise at our facility in Benoni, South Africa.
Henk du Preez, Production Manager said, "This was an exciting Service & Repair project in our manufacturing facility in South Africa, and we are sure the customer will enjoy the same performance and reliability over an extended lifetime."
To find out more about how our team of experts can support your complex gear requirements, please get in touch with the team in South Africa at salessa@dbsantasalo.com. Alternatively, you can find contact details for all our global teams, here.