DBS Canada overhaul heritage David Brown gearbox on offshore oil rig
02.11.2023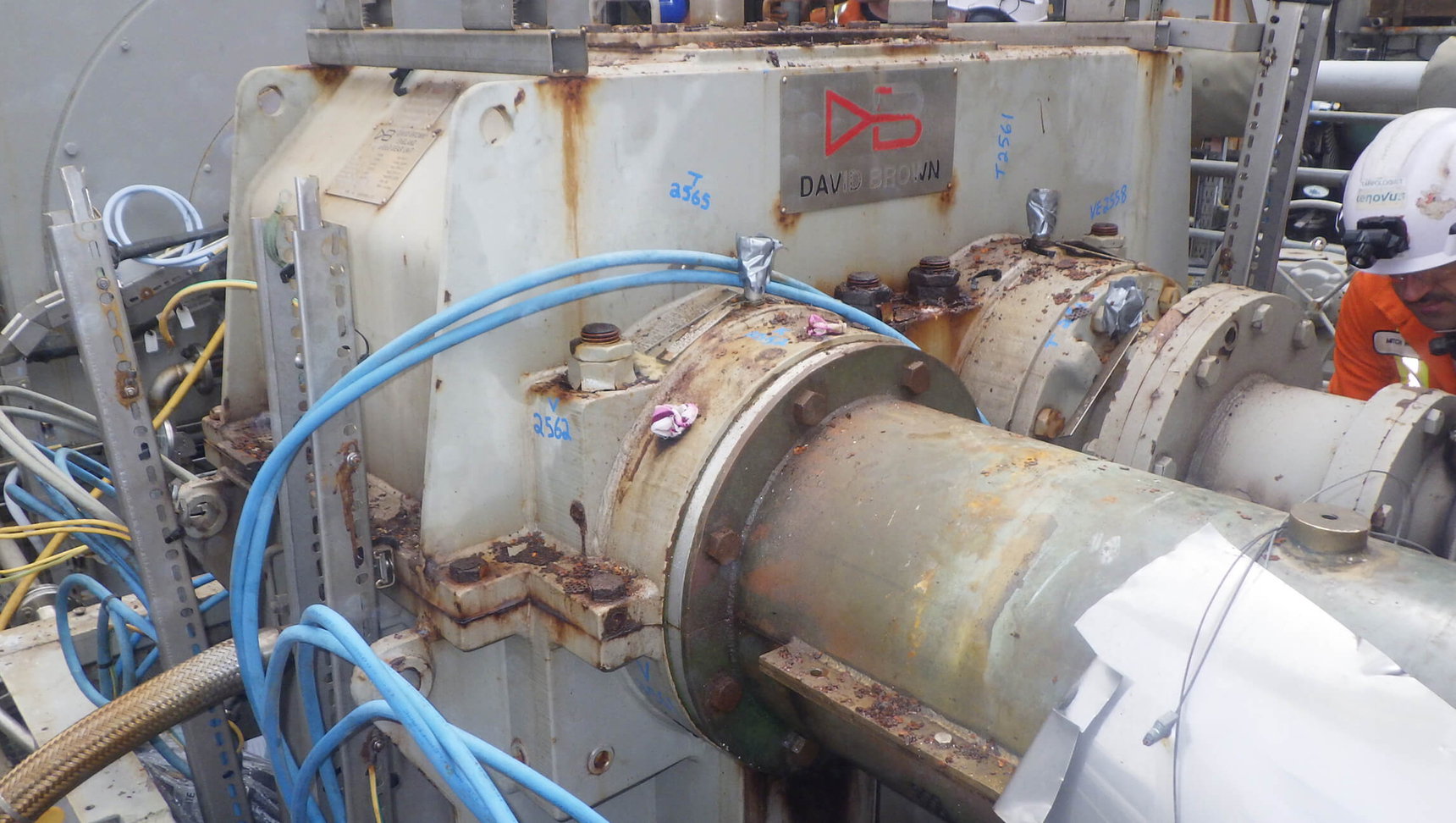 David Brown Santasalo Canada recently sent two of our Field Service Technicians to complete a repair for one of our valued customers in the Oil and Gas industry. The customer's site is located approximately 350km off the coast of Newfoundland, Canada, which therefore required our service technicians to remain offshore for two weeks.
The High-Speed gearbox was one of our own heritage David Brown gearboxes, which was originally manufactured at our DBS UK facility in Huddersfield. The unit has been in operation for over 18 years at our customer's site, driving a water injection pump. With double helical gears and elliptical lemon bore white metal bearings, the 4,800kg gearbox has an impressive, rated power of 7420kW, and output speed of 5033rev per minute.

"It has been a great pleasure to travel offshore to the Grand Banks to overhaul one of our own heritage David Brown high-speed gearboxes, providing our extensive gearbox expertise in high-speed applications. The success of this repair has awarded us another two gearboxes from our customer, and we look forward to restoring for them in the near future." 
The offshore project follows Alesh and his colleague, Allen Longhi's recent completion of the Basic Survival Training (BST) and Helicopter Underwater Escape Training/Helicopter Underwater Egress Breathing Apparatus (HUET/HUEBA). The course trains individuals in the hazards and mitigation controls associated with working in an offshore environment. Read more about these qualifications, here.
Wherever you are in the world, our dedicated Site Service Engineers are there to support you 24/7, helping you achieve high machine availability rates and minimal downtime. To find out more, please contact us here.