DBS deliver ADI Segmented Girth Gear
01.11.2022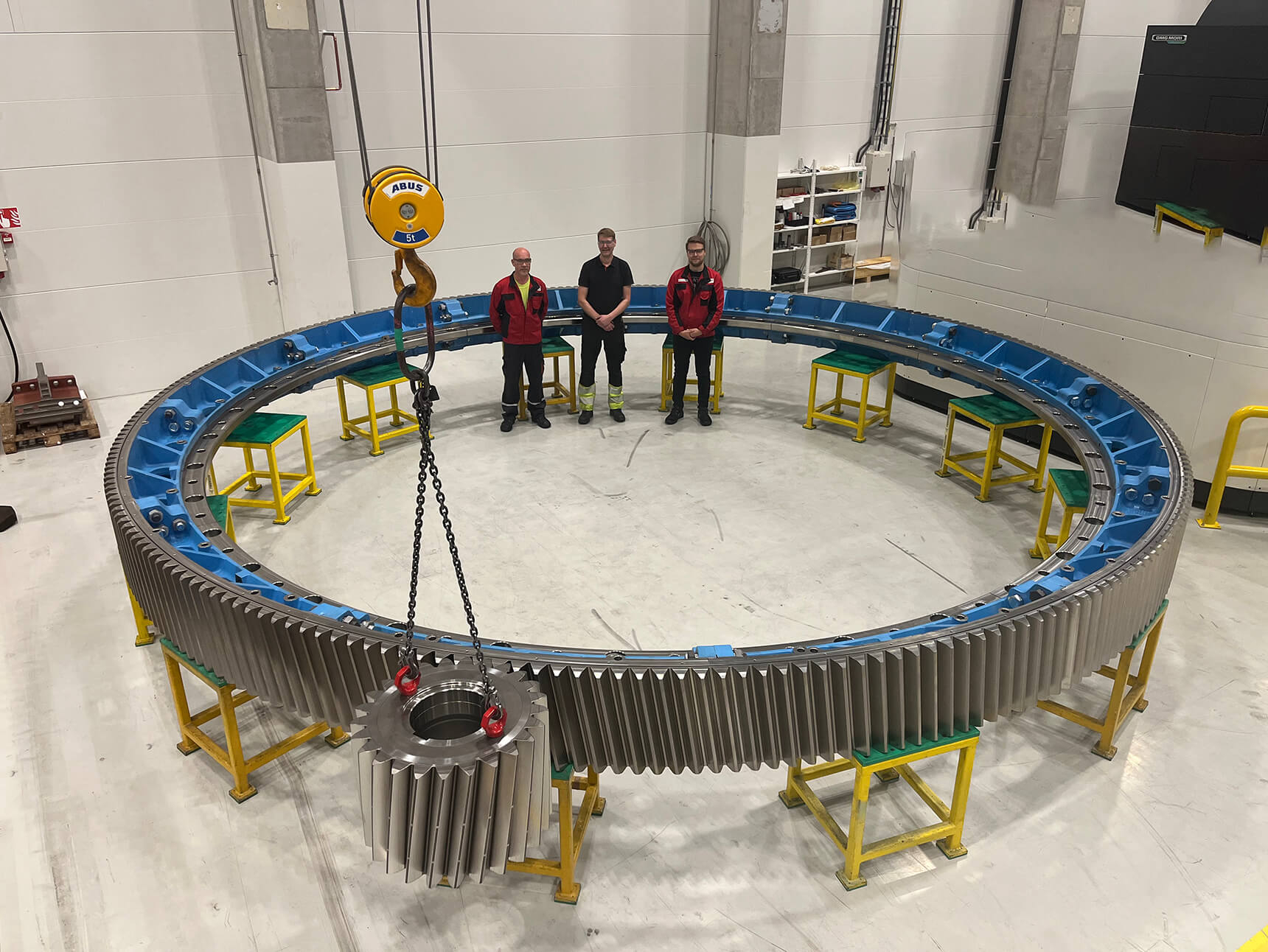 The team at our purpose-built state-of-the-art facility in Jyvaskyla, Finland were delighted to have a further opportunity to work with Europe's largest iron ore producer, manufacturing another impressive segmented ADI (Austempered Ductile Iron) girth gear!
This particular customer was one of our Finnish team's first customers for the then new helical segmented ADI girth gear concept for horizontal mills more than a decade ago, the gear has been running effortlessly ever since. The customer was so happy with the longevity and quality of the gear, they have returned to us for several similar gears with this being the latest.
Here at David Brown Santasalo, we love pushing gear technology development forward with these ADI segmented gears, the results have been very promising and we are looking forward to delving into the specifics of this exciting project in this article. Our customer approached our team as they required a replacement for an existing traditional-type gear that was in operation at their facility.
This particular gear is running a Ball Mill as a part of the customers iron ore grinding circuit, we delivered the 7 metre diameter ADI segmented girth gear, weighing 16.4 tons and comprising of 12 segments! All produced in-house using our state-of-art machinery and the expertise of our team.
Did you know? As we produce in-house this means we can offer the most competitive lead times in the market. These enhanced capabilities mean we can deliver:
Girth gears of between 10 and 20 segments, and up to 1,800mm in length, which when bolted together make an immensely strong and precise diameter gear
Significant reduction in lead-times
Easy transportation, warehousing and storage
Can be fitted to a single container
Fast and easy installation and replacement
Perfect to replace an existing 2-4pc fabricated girth gear
Find out more about our capabilities with our Girth Gear Infographic, here.
Get in touch with our team at capital@dbsantasalo.com to find out how we can help you transform your operations.