David Brown Santasalo attend fundraiser for restored Project Buffalo LVT gearbox
29.06.2022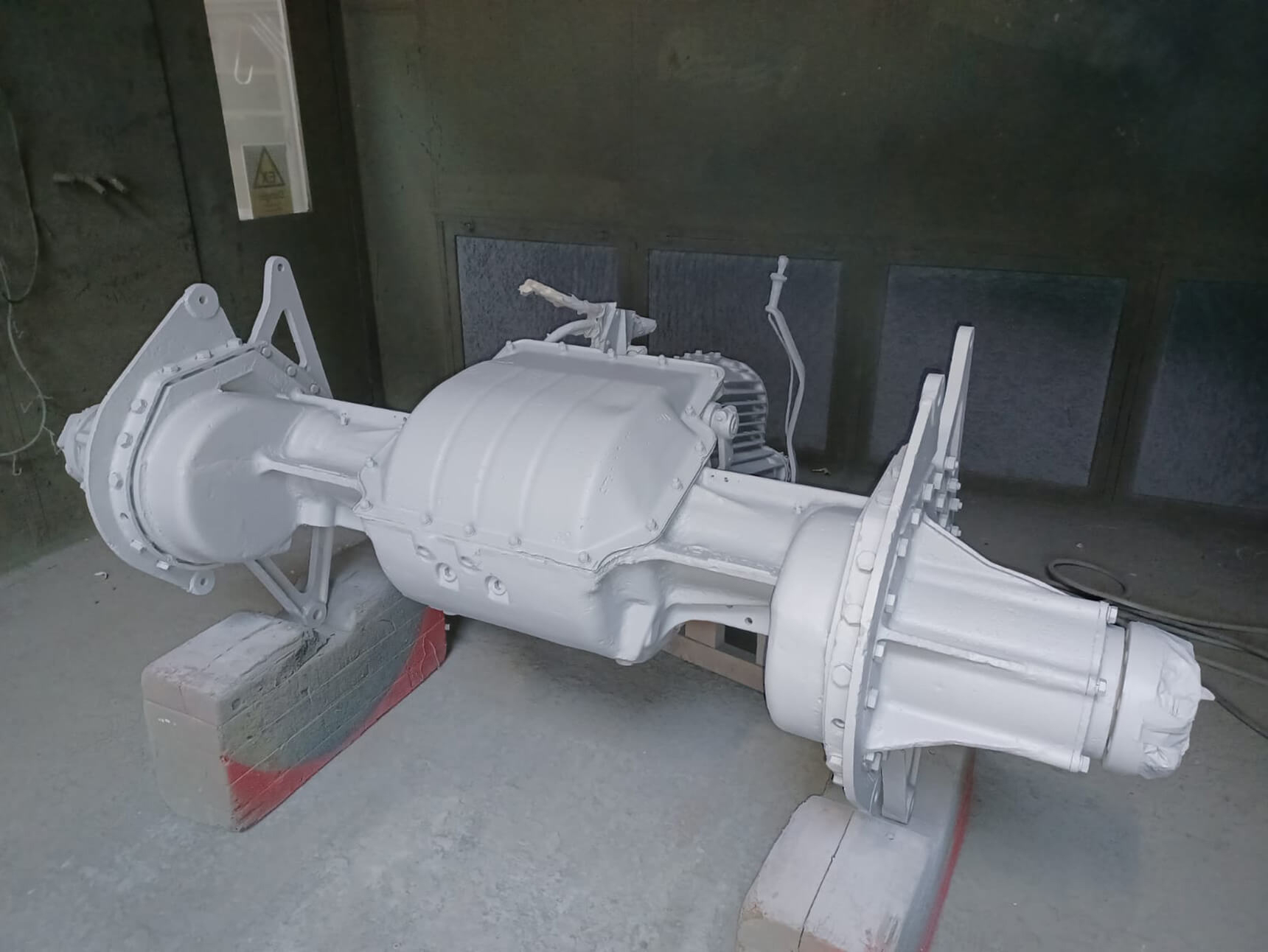 Our Global Defence Director and Managing Director for the UK business, Steven Watson was interviewed on ITV news at the recent Project Buffalo 40's fundraiser event, which took place in Crowland, Lincolnshire in England over the weekend. Steve was asked to discuss David Brown Santasalo's involvement in this exciting and interesting historical project, which has been coordinated by Daniel Abbott, Chairman of the Crowland Buffalo LVT Association.

David Brown Santasalo is proud to support the efforts of the Operation Buffalo restoration project. Our unique capabilities to service and repair any make or model of gearbox, no matter how old meant we were the perfect partner to restore the 74-year-old, second world war military amphibious land craft's gearbox. To bring the gearbox back to life, our team of specialists carried out the following:
Removal of the gearbox from the Buffalo military amphibious land craft on-site in Crowland
Stripped and cleaned the gearbox in our workshop
Repaired the holes in the gearcase
Replaced all bearings and seals with new parts
Replaced the fasteners, brake cable, pipework and sprockets
Polished and re-used the existing gears, which had been perfectly preserved in clay
Reassembled the gearbox following the above repairs
Filled the gearbox with oil and performed a spin test
Gave the gearbox a lick of David Brown Santasalo paint
Transported the gearbox back to the Project Buffalo location and installed it into the amphibious land craft
Steve commented, "I was delighted to have the opportunity to be involved in this unique project to restore the LVT gearbox to its original glory. DBS is pleased to offer our services to the historical society free of charge and ensure the gearbox is professionally refurbished, while ensuring it maintains its authenticity."

You can watch the interview here: https://vimeo.com/725252110
Read more about our involvement in this historical project, here.

We look forward to keeping up-to-date with the endeavours of the Crowland Buffalo LVT Association.