David Brown Santasalo joins forces with ZF Wind Power and R&D Test Systems to deliver a cutting-edge gearbox supply solution!
19.09.2023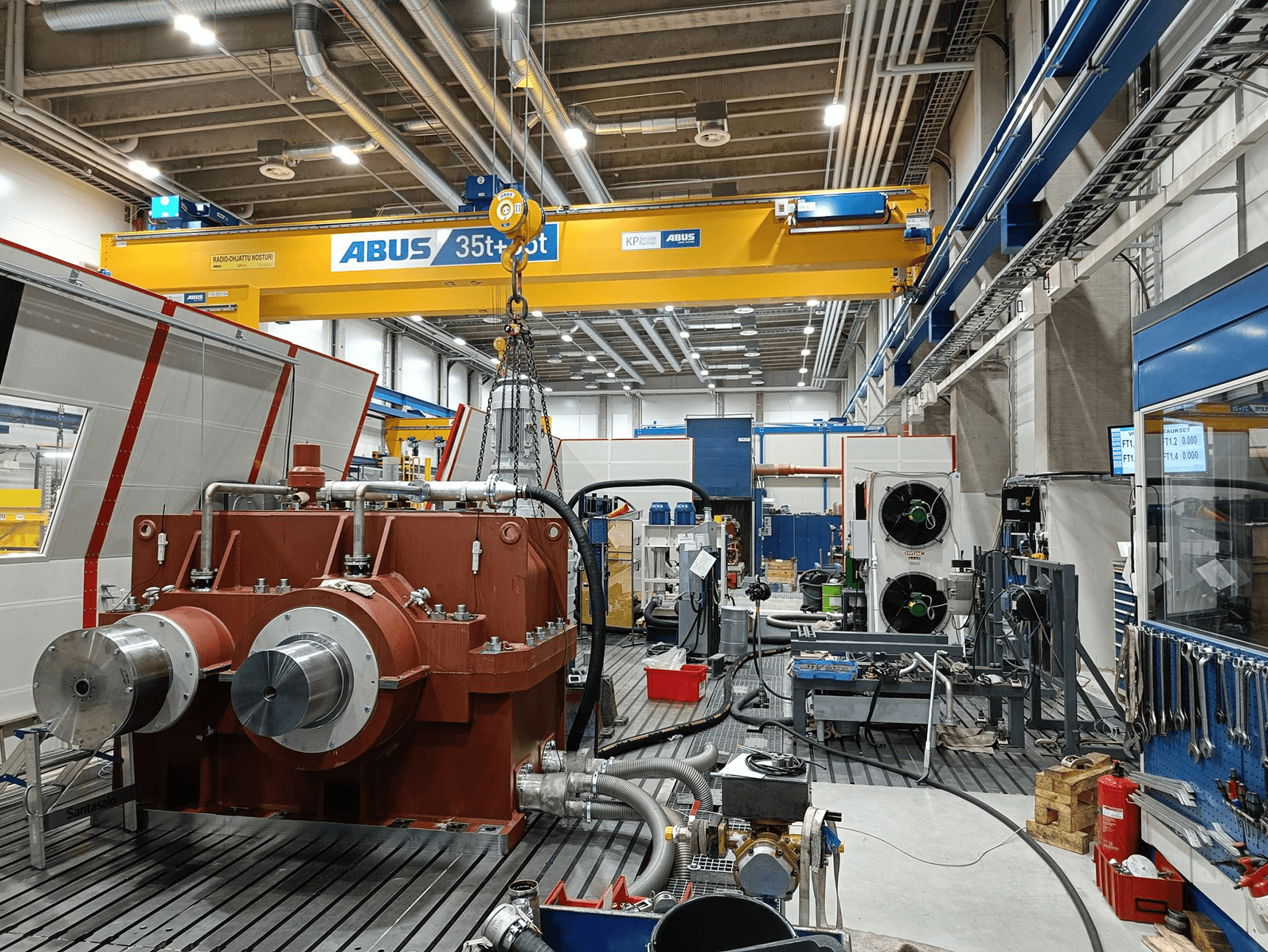 David Brown Santasalo (DBSantasalo) is pleased to share we have joined forces with R&D Test Systems to deliver a gearbox solution for a 30MW test rig at the new Test and Prototype Centre at ZF Wind Power. The test bench will validate and test gearboxes used in wind turbine applications.
The gearboxes, delivered by David Brown Santasalo will be built at our state-of-the-art facility in Jyväskylä, Finland and will be equipped with our proprietary condition monitoring tool, GearWatch, which is an advanced monitoring system designed to optimise gearbox performance and increase operational efficiency.
Wind power has emerged as a prominent renewable energy source, offering a clean and sustainable alternative to traditional fossil fuel-based electricity generation. Within the wind power industry, gearboxes play a critical role in transferring rotational energy from the wind turbine rotor to the electrical generator. Efficient and reliable gearboxes are vital for maximising the energy conversion process and ensuring optimal power generation.
R&D Test Systems is developing the 30MW test rig, a highly advanced facility replicating real-world gearbox testing conditions. This test rig is designed to simulate various operating scenarios, allowing ZF Wind Power to evaluate the performance and durability of its gearbox designs. By subjecting gearboxes to rigorous testing, ZF Wind Power can identify and rectify potential weaknesses, resulting in enhanced reliability and reduced downtime in wind turbine applications.
To ensure the performance of the test benches' two gearboxes delivered by DBSantasalo will be equipped with GearWatch, an innovative monitoring system developed by DBSantasalo. GearWatch combines cutting-edge sensor technology with advanced data analytics to provide real-time insights into gearbox performance. By continuously monitoring key parameters such as temperature, vibration, and lubrication, GearWatch enables proactive maintenance, early fault detection, and optimised operational performance.
The two gearboxes will be delivered to ZF Wind Power in Lommel, Belgium, by the beginning of October.
Discover more
David Brown Santasalo is a global operation with locations spanning six continents, and a long-standing heritage. DBSantasalo can trace their roots back to 1860 when David Brown in the UK commenced cast gear manufacturing. In 2016, David Brown joined forces with Santasalo to become one of the world's leading mechanical power transmission brands; David Brown Santasalo.
With almost three centuries of gear engineering expertise, a strong track record for reliable performance coupled with a rich brand heritage and proven application experience, David Brown Santasalo's innovative power transmission solutions keep industrial processes running at optimal levels. They are the experts at providing reliable, durable, and efficient mechanical power transmission solutions for a wide range of critical industries. To find out more, please visit https://dbsantasalo.com/.
R&D Test Systems was founded in 2005 with the ambition to turn challenges into world-class engineering. What started as a passion is now a pioneering company of specialized engineers developing innovative solutions for a wide range of influential companies from the wind and aerospace industry. To find out more, please visit https://www.rd-as.com/.
ZF Wind Power's advanced technology and service solutions contribute to the transformation of the global energy system, in which reliable, robust and efficient products and systems conserve precious resources. Continuous innovations in R&D, product and service are key in developing renewable energy into a low-cost and reliable power source that is able to meet the changing needs of the power generation industry. To find out more, please visit https://www.zf.com/products/en/wind/home/wind.html.