DBS Finland granted occupational safety level classification from the Zero Accident Forum
31.05.2023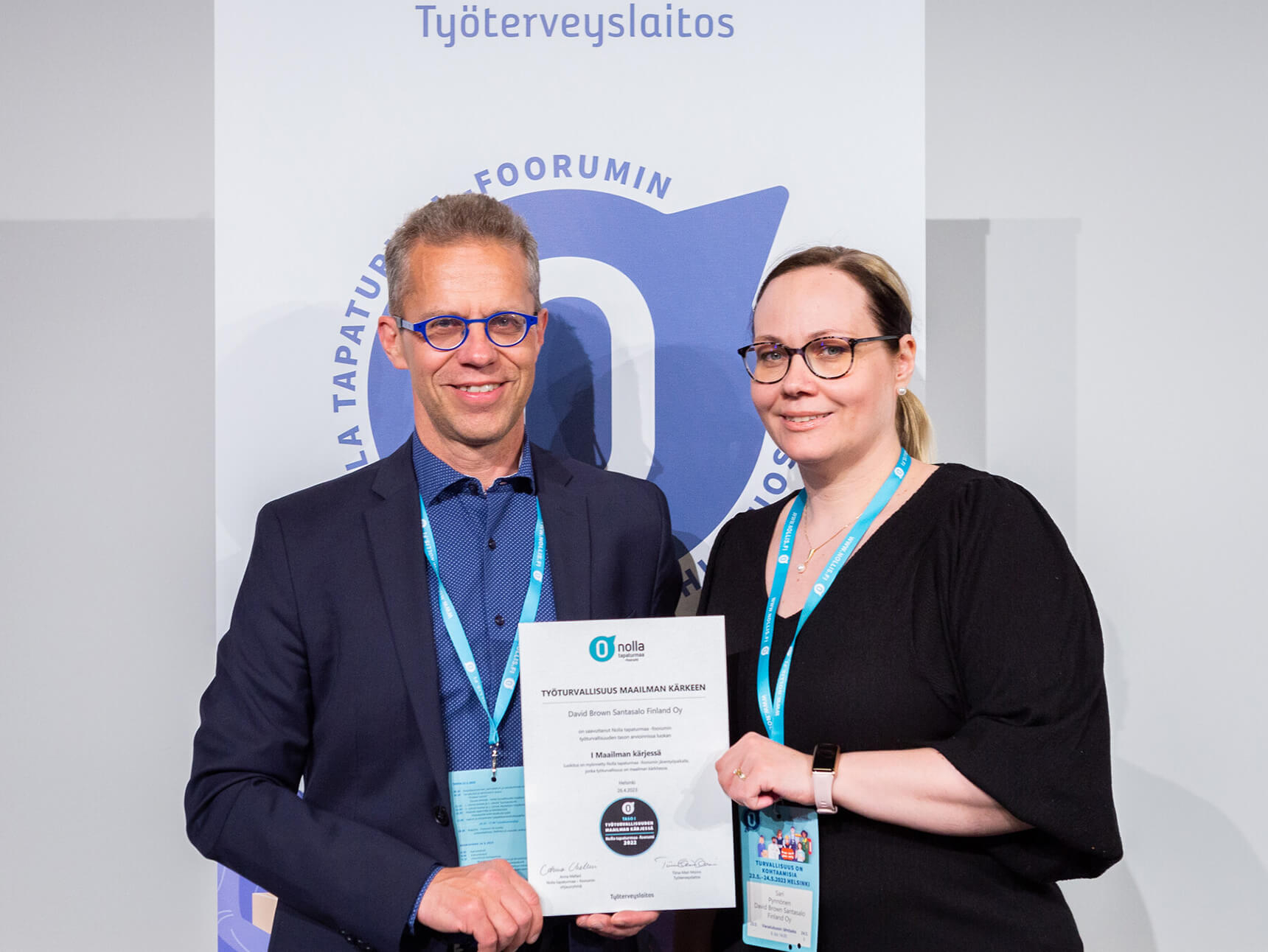 We are delighted to share The Finnish Zero Accident Forum has granted our DBS Finland business the Level 1, Annual Occupational Safety Level Classification Award. DBS Finland was one of only 39 of its 523 members to reach the goal of zero accidents in 2022. A fantastic achievement and testament to the hard work of the entire Finnish team.
In order to qualify for this Award, we had to demonstrate long-term occupational safety work and a culture of safety at our facilities. The safety of our people and workplace environment are extremely important to us, and as such we understand the importance of being a member of the Zero Accidents Forum and arranging regular evaluations of our processes.
The criteria for assessment includes accident frequency and accident severity. In addition, it is required that we have rigorous investigation processes for all workplace accidents and a robust reporting procedure for dangerous situations in place. Through the Zero Accident Forum's "Level" classifications, members are able to monitor and develop their workplace policies and procedures.
Janne Koikkalainen, Business Development Manager said, "As part of our membership with the Zero Accidents Forum, DBS Finland reports safety information annually through the Nollis® service. By reporting this safety information accurately, we are able monitor the progress we are making in preventing accidents. The Safety data we submit can also be used in the Forum's research on things like the effectiveness of the Forum's operations, which in the long term helps us to consistently improve our occupational safety."
Janne continued, "The Level 1 Occupational Safety Level Classification that we have been granted is a result of our ongoing hard work to create a culture of safety, and improve our safety standards. The safety of our personnel extends beyond our factories, it is at the forefront of our employees minds whilst on business trips and at our customer sites. It's a great achievement and demonstrates the commitment of the entire DBS Finland personnel."
We look forward to seeing our team continue to grow and improve on the already exemplary safety standards they have in place. This Award coincides with the relocation of the Finnish business to our new state-of-the-art facility during 2022, demonstrating the careful Health & Safety planning carried out by the team to ensure the safety of our people during a challenging period.
To find out more about our products and services, please click here.