DBS South Africa mark 75 years in business
26.10.2022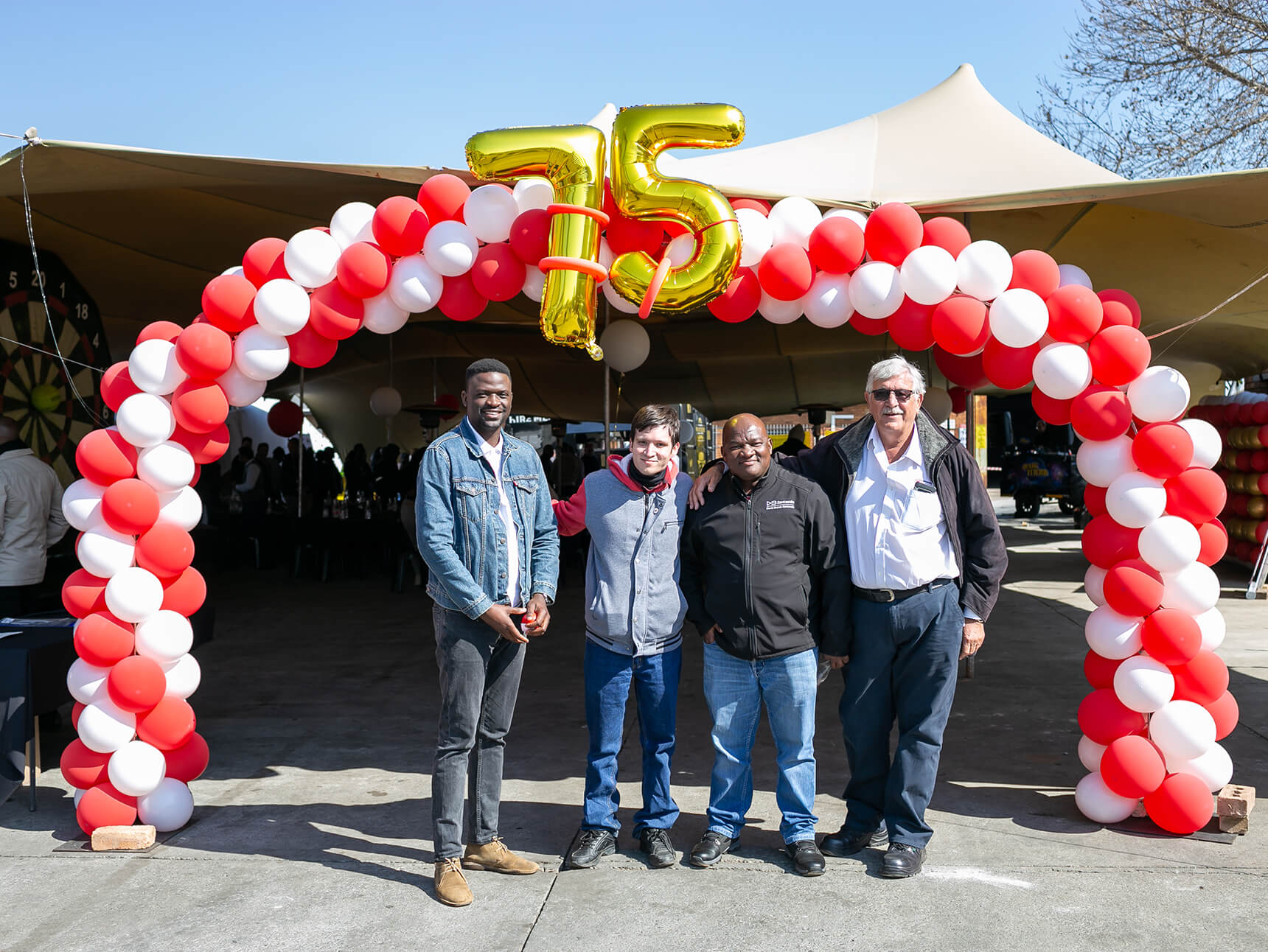 This year is a significant milestone for DBS South Africa as they mark 75 years in business. To celebrate this momentous occasion Francois Van Tonder, Managing Director and his team invited a selection of customers and all staff to join them for a special ceremony.
We were delighted to also have Mike Field, Development Director (and former Managing Director of South Africa) and George Curror who served as Production Manager at DBS SA for 45 years as guest speakers for the day, along with two of our workshop team members who also gave a speech and shared funny anecdotes from their time with the business.
Francois told us, "The order of the day was very laid back and casual, we had a DJ playing some music and an inflatable dartboard which proved to be a hit with staff and customers alike! We also had a magician walking around entertaining us with tricks to ensure there were lots of laughs throughout the day. It was great to feel such a happy vibe throughout the day."
The team conducted several guided workshop tours for the customers in attendance, which took place every half an hour at specified periods throughout the day. The tour consisted of showing the guests our very impressive facilities, from the workshop to showcasing our machines and their capabilities, along with our heat treatment facility, the new fabrication section, the strip and assess area and finally, our foundry.
Francois said, "The customers were very impressed and for some, it was their first time being in our workshop. We received a lot of positive feedback regarding how much DBS SA has expanded, they were particularly impressed with our new fabrication area and made positive comments about how neat and clean the workshop is."
Following the speeches all guests were treated to delicious gourmet burgers served from a gourmet food truck! This proved a huge hit for everyone who attended.
Congratulations to the team for putting on such a fantastic day for all who attended!