GearWatch transforms operations at a Pulp Mill
14.01.2021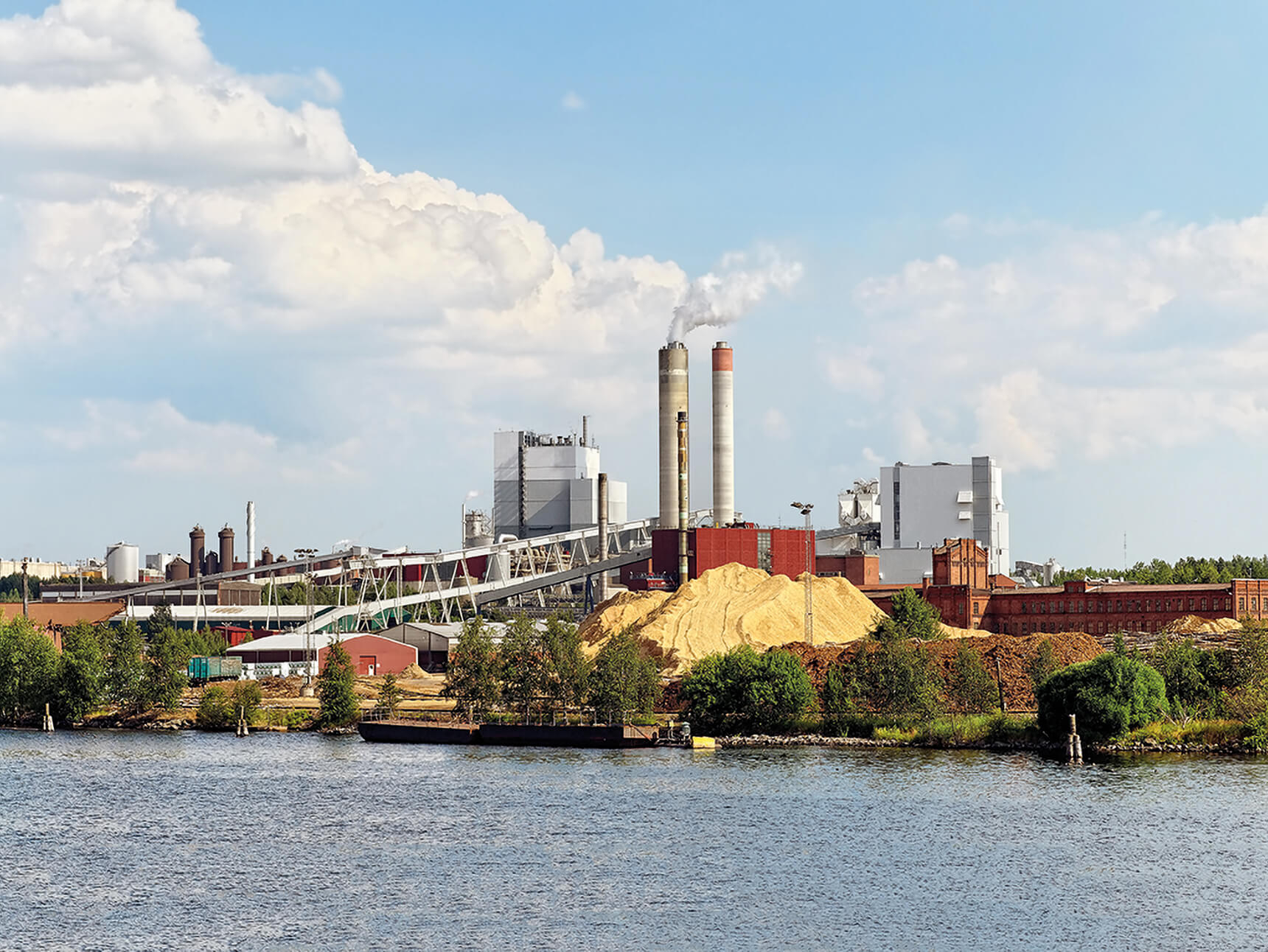 David Brown Santasalo's (DBSantasalo) state of the art gear unit and drive train condition monitoring system, GearWatch is a condition monitoring solution with a difference. Unlike mainstream solutions currently available in the market, GearWatch uses oil particle counting as the main condition monitoring method. This delivers a completely fresh approach to prolonging the life of gear units.
Developed by our specialist team in Finland, we has taken our deep understanding of drive system technology and rich heritage of developing and manufacturing gear units, to create something truly unique.
Traditional methods of condition monitoring for industrial gear units have often been time consuming and expensive. These traditional options typically use vibration as the main mode of condition monitoring, meaning failures are often not detected early enough to allow for scheduled maintenance shutdowns.
Lifeblood of a gear unit
DBSantasalo know that lubrication oil is considered the life blood of a gear unit and focusing on the health of the lubrication oil at an early stage and consistently monitoring it, will ensure the longevity of a gear unit. We have taken this knowledge and through our GearWatch system, focus on oil particle and oil quality measurements, where faults and possible upcoming problems are detected much earlier than with alternative methods.
Prolonging the life of gear units
GearWatch uses a cloud service-based system, which makes it possible for the customer to have access to their data 24/7, along with access to the support of DBSantasalo's condition monitoring experts. Our experts are qualified to the ISO 18436.2 Vibration Analyst Standard Levels II to IV and ISO 18436.4 Lubricant Analyst Level I, and actively analyse the data and provide recommendations to solve potential issues before they even happen.
Through this approach, GearWatch identifies the need for action to be taken before the gear unit is damaged, prolonging its life-span and minimising downtime at a customer's premises. It also allows the customer to create a planned maintenance schedule up to a year in advance, creating an extremely cost-efficient system.
A range of solutions
Available in three packages; GearWatch Standard, oil particle counting which continuously monitors the condition of the gear unit. GearWatch Oil Monitoring, online oil quality measurements are combined with oil particle counting. DBS GearWatch Pro, the full package; this is a tailored monitoring system for gear units and drive trains within selected parameters. It provides comprehensive condition monitoring by combining oil particle and quality measurements with vibration analysis.
GearWatch can support any gear application in all process critical industries, including the pulp, paper and tissue process, globally. To find out more about how GearWatch can transform your business, please click here.
Case Study - Pulp Mill

The David Brown Santasalo GearWatch Oil Monitoring system was installed onto a 15 year old gear unit in a pulp mill in June 2018. Shortly after the GearWatch installation, in August 2018 the first particle alarm was sent automatically to the customer via email.
David Brown Santasalo's GearWatch condition monitoring professionals immediately began analysing the data remotely from GearWatch Centre, working with the customer's personnel on site they were able to identify early stage bearing failure from the low speed shaft.
The customer didn't have a planned shutdown scheduled until August 2019. However, with the help of the GearWatch condition monitoring system and support from the GearWatch specialists, the customer was able to continue to the use of this gearbox in a controlled manner for more than a year. The customer was also able to avoid an unplanned shutdown of the entire pulp mill, which would have happened had this gearbox failed.
Futhermore, due to the diagnosis of the potential bearing failure at such an early stage, the customer avoided costs of €80K to replace the gearbox. They also avoided €2.6M in production losses of an unplanned shutdown. The long-term benefits of installing GearWatch to this gear unit has increased its reliability to a whole new level.