Introducing GearWatch Vibration Easy to our condition monitoring family of products!
06.10.2021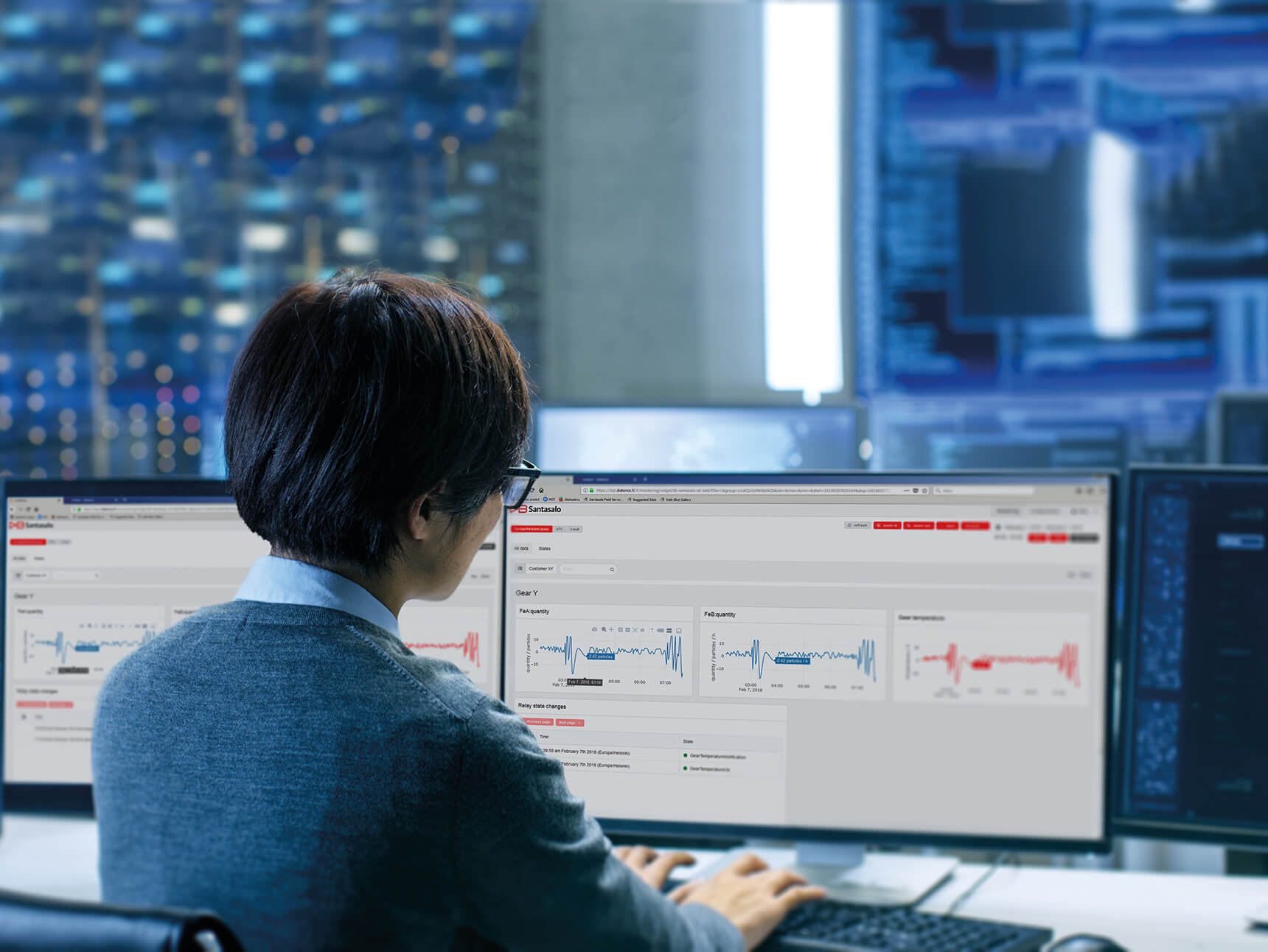 David Brown Santasalo is pleased to announce the latest innovation in our proprietary Condition Monitoring System, GearWatch; "GearWatch Vibration Easy". GearWatch Vibration Easy is a new way to implement the condition monitoring of process-critical gears and other rotating machines with wireless vibration sensors in an automated, easy and cost-effective way.
Wireless vibration sensors make the installation and commissioning of GearWatch Vibration Easy unprecedentedly easy and fast. The sensors measure the vibration in three different directions with frequency range up to 1 kHz or 6.3 kHz. The surface temperature of the monitored device is also measured.
The measurement results from GearWatch Vibration Easy can be analysed in the same user-friendly GearWatch user interface as the measurement results from the GearWatch Standard, Oil Monitoring and Pro systems. The system automatically sends alarms of detected anomalies, these alarms along with monitoring your gear system and attaining detailed analysis is easy from our web-based interface – available to you anytime, anywhere, 24/7.
Alarms, along with measurement data can be easily integrated into various maintenance systems. Furthermore, the GearWatch Vibration Easy system can be easily scaled from dozens of monitored devices to thousands. The sensors create a mesh network with each other, and it is possible to expand the system almost indefinitelyl.
For more information on how GearWatch can transform your operations and the lifespan of your gearbox, please click here. If you would like to make an enquiry, please contact your local David Brown Santasalo facility, here, or you can contact our GearWatch Product Manager, Mika Hirvonen directly at gearwatch.center@dbsantasalo.com.