International Women in Engineering Day 2022 - An Interview with Kirsty Muscat, Apprentice at DBS Australia
23.06.2022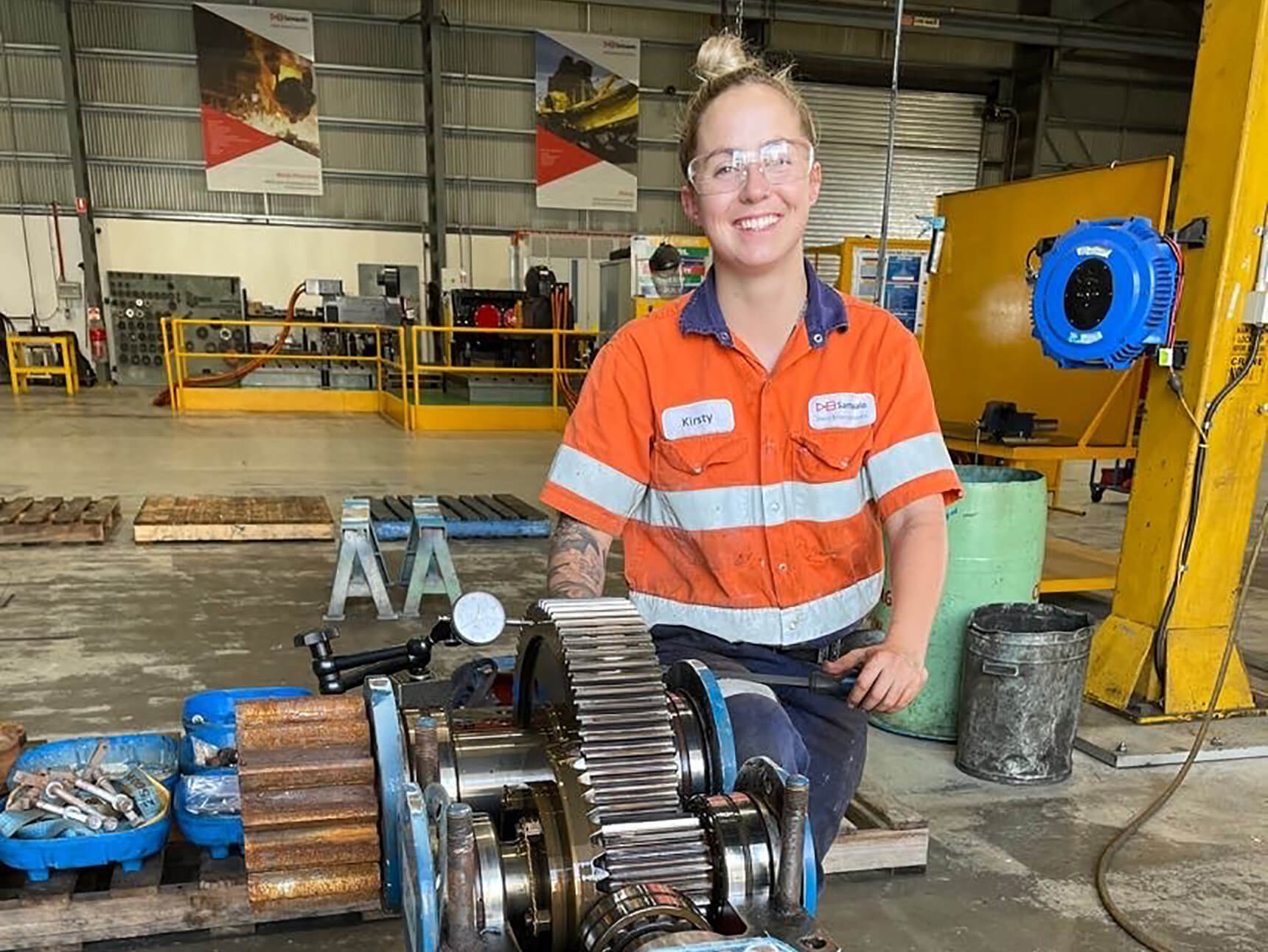 To mark International Women in Engineering Day 2022 we caught up with Australian-based Apprentice, Kirsty Muscat. Located in North Queensland, Kirsty has been an Apprentice working with our Mackay based team since 2020. We caught up with Kirsty to find out more about her and her time with David Brown Santasalo and what she loves the most about working in the Engineering industry.
DBS: What attracted you to a career in Engineering?
KM: Engineering has always appealed to me. I love the hands-on side but also love the technical side of the job as well. There's always something to learn which keeps things interesting.
DBS: How did you hear about the apprenticeship program with David Brown Santasalo?
KM: I heard about the apprenticeship program at DBS through a friend who had been working at the company for many years.
DBS: Did you have any experience prior to your apprenticeship?
KM: I didn't have any hands-on experience when I applied for my apprenticeship. I just had a good work ethic, attention to detail and the drive to learn about this industry.
DBS: How long have you been in your apprenticeship with DBS?
KM: I started my apprenticeship in March of 2020 and am hoping to be signed off in 2024.
DBS: What is the most rewarding thing about working in Engineering?
KM: I find it rewarding thinking about different ways things can work, or why they didn't work and trying to improve or fix them.
DBS: What has been your favourite part of the apprenticeship so far?
KM: I have enjoyed all parts of my apprenticeship so far. There is always something new to learn and take away from each job, which continues to build my skill set.
DBS: What would you like to do following your apprenticeship?
KM: On completion of my apprenticeship I am considering further studies but haven't decided on something specific yet. I would love to try to work my way up to different roles in the business if there is opportunity to do so.
DBS: What would you say to other women interested in a career in engineering?
I would say to go for it! You can do absolutely anything that you put your mind to. I'm a classic example of why it's never too late to pursue your dream career. If you believe that you can do it, you will succeed and thoroughly enjoy the journey to get there - especially at DBS.
DBS: And finally, what do you like to do in your spare time?
In my spare time I love to play and watch all kinds of sports. I play Premier level soccer for the Magpies. I also enjoy four wheel driving (or 4WDing), camping and motorbike riding.
Thank you for your time, Kirsty.
We actively support women in finding their career path within David Brown Santasalo through Apprenticeships, Graduate Schemes and throughout all levels within our global brand. To discover the latest career opportunities at David Brown Santasalo, please click here.
Learn more about International Women in Engineering Day, its origins and more about the reasons the day was created, please visit the IWIED website.