One of our fastest high speed gearboxes ever delivered!
14.09.2021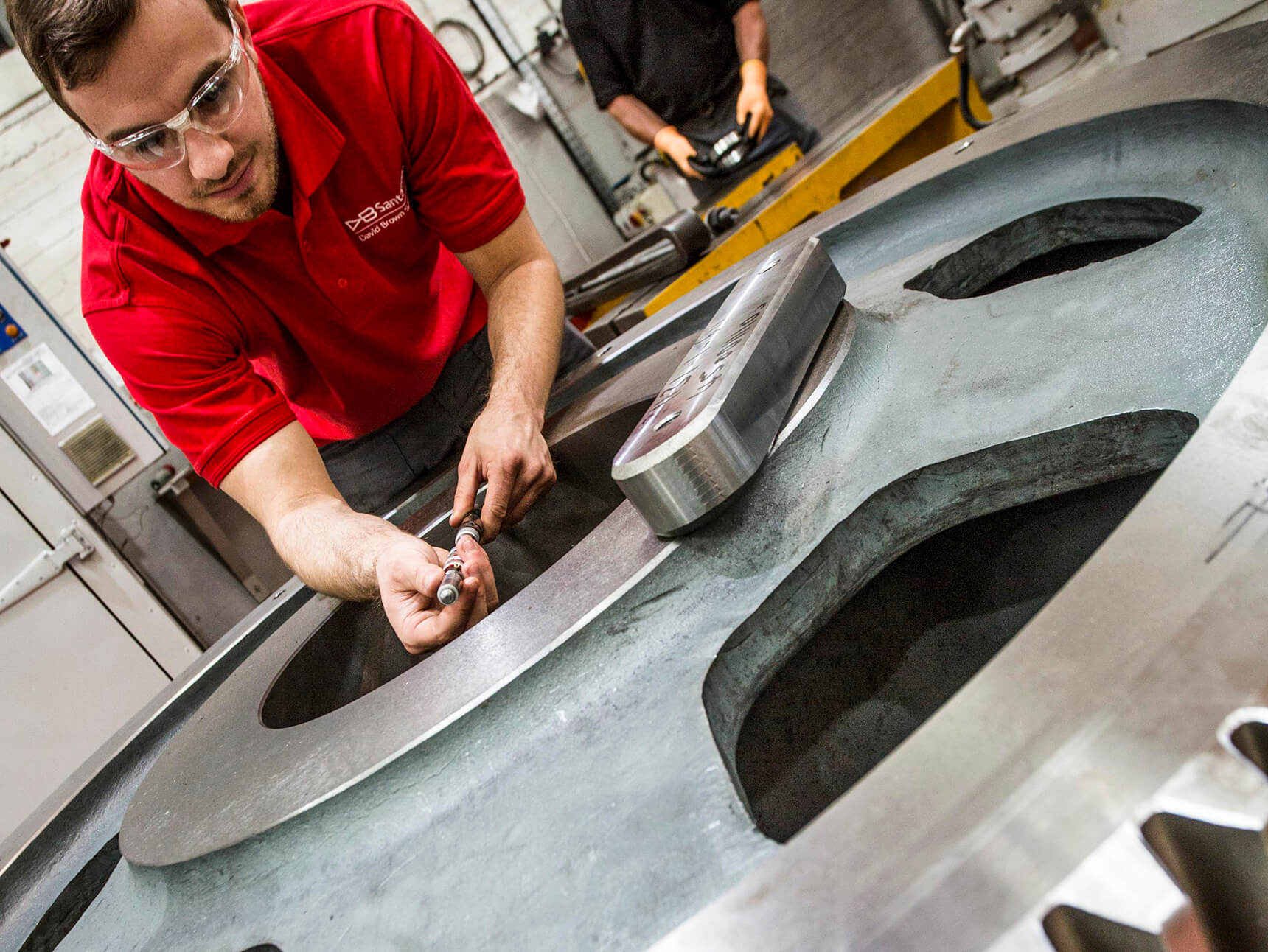 David Brown Santasalo's UK manufacturing facility has successfully delivered one of its fastest HX high speed gearboxes to a leading aviation research institute in Poland.
The AGMA rated gearbox was approved following an F.A.T at speeds above 50,000rpm and was supplied as part of a skid system, which included a pressurised lubrication oil system.
Adam Reynolds, David Brown Santasalo's Head of Sales for HX high speed gears and test rigs explained:
"David Brown Santasalo is an acknowledged world leader in high speed, high power transmissions. We have very strong background in manufacturing a wide range of test rig gearboxes across many industries, including aviation. Customers include major OEMs, end users, test houses and academic institutions. Our HX range of high speed units are designed to handle powers up to 80MW and speeds in excess of 75,000rpm. Gearboxes running at very high speeds can experience some unique phenomena and with more than 70 years of experience in high speed gearbox technology, David Brown Santasalo was the optimum choice of supplier when this customer required a gearbox for a new test rig.
At a time when traditional high speed markets such as Oil & Gas continue to present a challenge, David Brown Santasalo's high speed business continues to expand year on year. We have invested significantly in additional engineering resource and testing facilities further to support the world's major rotating equipment OEMs with their requirements for high speed gearboxes, including epicyclic configurations. The installation of a new, dedicated high speed test rig at our UK facility is due for completion at the end of October, which will bring the typical turnaround time for a high speed gearbox test down from 1 week to 1 day."