One year on from David Brown Santasalo's commitment to the Science Based Targets initiative (SBTi)
17.11.2022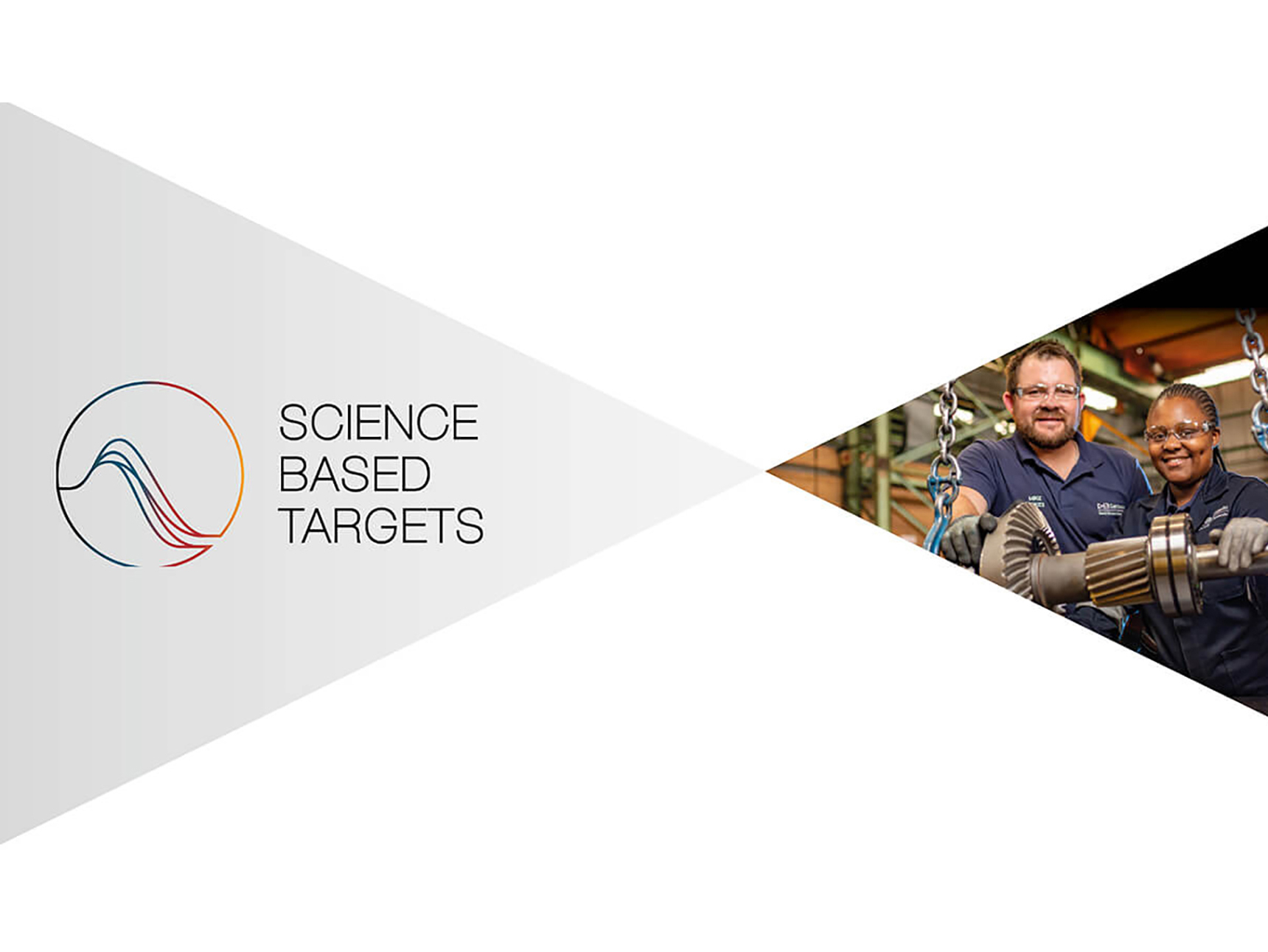 In 2021 David Brown Santasalo was one of the first gearbox manufacturers to commit to the Science Based Targets Initiative (SBTi), which provides a defined pathway for corporate organisations to reduce greenhouse gas emissions, in line with the latest climate science.
One year on we acknowledge the unprecedented level of climate-related disasters that have occurred throughout the world in that time. No continent appears to have been untouched. Data and analysis published by respected organisations in line with COP27 make for sobering reading. For example, temperatures in Europe have increased more than twice the global average in the past 30 years [1], the highest of any continent, with wide ranging impacts including agriculture, transport, ecosystems and human health.
At DBS we recognise the critical urgency with which businesses need to drive the decarbonisation of the global economy – there is no time to lose. As we reflect on our achievements to date, we know that we must increase the ambition, intensity and speed of our actions.
We have calculated our Scope 1 and 2 emissions in line with SBTi requirements (the GHG Protocol), and will be setting an ambitious target of a 50.4% reduction by 2033 compared to our baseline year of 2021 (targets yet to be validated by SBTi).
Energy audits and efficiency drives at many of our locations have resulted in energy savings and the associated reduction in carbon emissions. A combination of these and the investment in solar power in Bulli, Australia has resulted in emissions reduction of over 48%. Further solar plans are underway in the UK, Sweden and India.
The UK is our largest facility and has embarked on an ambitious energy project charter, employed a dedicated energy manager and has implemented numerous initiatives over the course of this year with resulting reduction in Scope 1 and 2 emissions of over 50% compared to the same period last year.
In Sweden, we upgraded the heating system in our purpose-built facility to our own ground source heat pump and purchase 100% hydro power generated electricity.
In October 2021, we completed Phase 1 of a new purpose-built, energy and carbon efficient facility in Jyväskylä, Finland, with the Phase 2 completion being delivered in November 2022. The site is powered by EPD certified hydroelectricity, it has an international Environmental Product Declaration; EPD Climate Neutral certificate and complies with the ISO 14025 Type II standard. The energy supplied to the facility is 100% hydro power electric, with air conditioning and ventilation integrated with the heat recovery system. This will save around 600t CO2e annually compared to the old site, which is around 10% of our Scope 2 emissions globally.
In 2023, we plan to move to a new location in China, which will provide the opportunity to focus on improving some of our Global Scope 2 emissions.
As a business, we are replacing our company fleet with hybrid or electric vehicles where possible. A recent commuting survey across the business indicated a prevalence of commuting by car. In Sweden, the UK and Finland we have installed free electric charging in employee parking areas, to encourage greater electric car ownership amongst our workforce.
In the past year we have also focussed on the challenging task of developing a Scope 3 emissions inventory associated with our value chain. For example, we found that over 78% of our emissions from purchased goods in our Finnish supply chain arise from just 7 raw material types. A recent supplier engagement survey indicated that there are opportunities to engage with our supply chain. We will be focusing on green steel, re-use and recycling options to reduce the emissions from these sources.
An analysis of the Scope 3 emissions associated with the use of our products indicates that within the GHG Protocol they do not directly consume energy during use, more accurately, any emissions result from efficiency losses as they transmit power. Our products are already highly efficient (average 96%) with minimal losses. However, we will continue to focus on innovation in our product line, improving efficiency, re-using resources, reducing waste and ensuring recycling in the supply chain, making our clients products more efficient and less carbon intensive.
There is still much to do, and DBS look forward to having our SBTi targets validated in 2023.
[1] Temperatures in Europe increase more than twice global average | World Meteorological Organization (wmo.int)