Remote commissioning of Girth Gear allows installation during COVID-19 pandemic
11.03.2021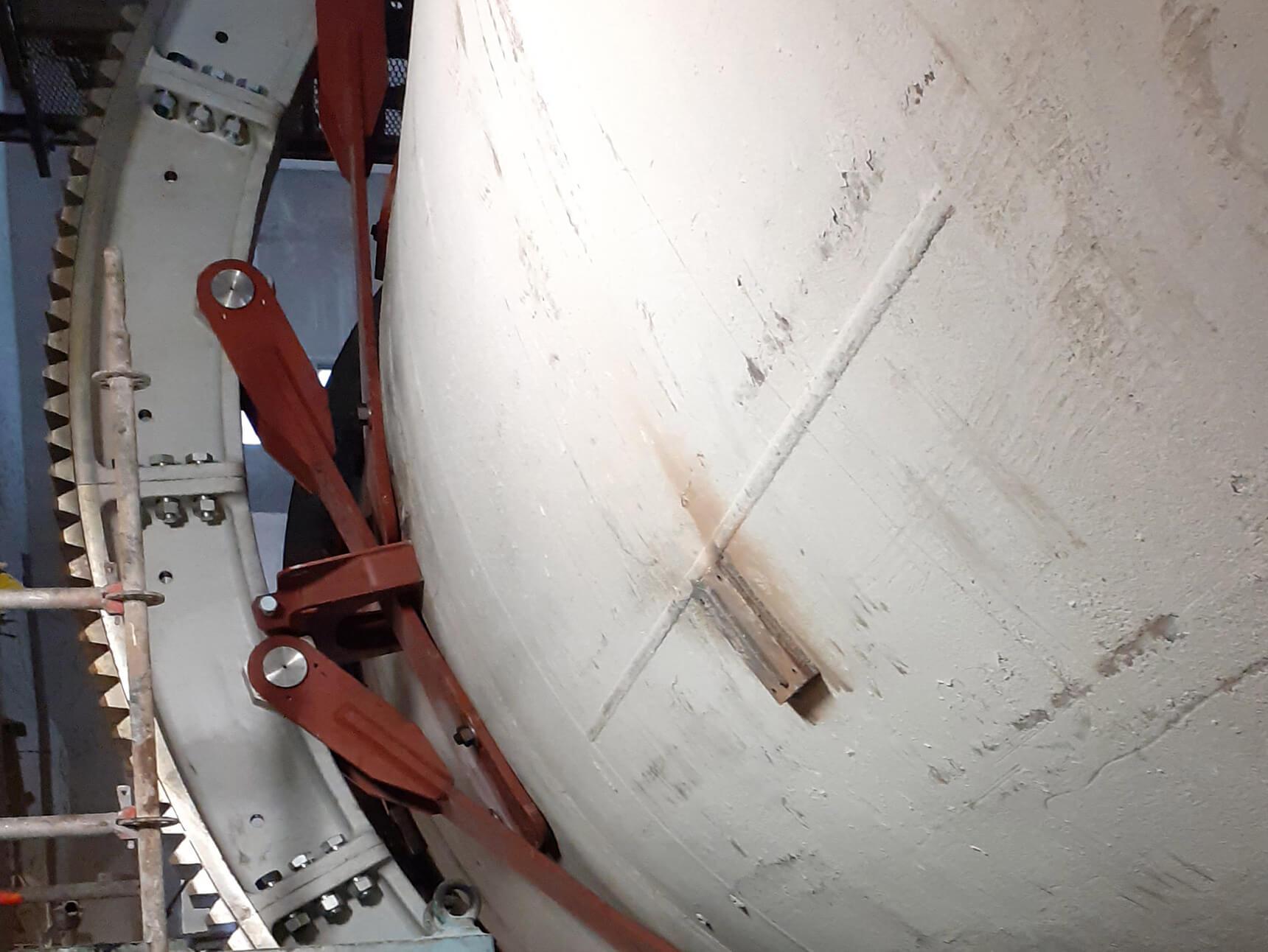 As a key supplier, David Brown Santasalo has been able to support our customers throughout the global COVID-19 pandemic. We have worked hard to ensure that through the challenges we have faced as an industry, particularly with travel restrictions, that we have remained agile and delivered a seamless service to our customers, no matter where they are located.

This was demonstrated recently when a drop-in replacement Girth Gear with Pinion for a fertilizer drum was delivered to our customer, Agropolychim, who is based in Bulgaria. Under normal conditions our Service Engineers would have travelled in person to the customer's plant to carry out the commissioning and troubleshooting process. Due to pandemic and its ongoing consequences, travel to Bulgaria from our service centre in Germany was prohibited.
As a result, we had to find a solution to enable us to fulfil our customer's request for supervisor assistance during start-up process of the delivered scope. Agropolychim appointed a local Bulgarian based installation company to attend at site. Drawing on our extensive footprint throughout Europe, our team of specialists from our facilities in Finland, Sweden and Germany worked together to provide them with remote support. This enabled the installation of the girth gear to be completed without the customer experiencing any delays.
Hristina Hristova, Purchasing Expert at Agropolychim commented, "The team at David Brown Santasalo worked in a professional manner; the pro-active support helped to resolve any problems in very short time. This remote way to support the installation of our Girth Gear and Pinion ensured it was done on time and its conclusion was successful."
Frank Kassing, Global Capital Sales Director said, "Before starting the remote conversations with the local installation company in Bulgaria, there was some doubt about providing this type of remote supervisor assistance. However, once the remote installation was complete, we were able to demonstrate just how effective our team of specialists are."
From the success of this remote commission, we have identified ways in which we can carry forward this positive reduction in our carbon footprint into a post pandemic world. We will continue to find alternative solutions in the face of new technical challenges. We have the technologies and systems available to enable us to support our customers globally.